Finally the confirmation with the first wife of Lennon and Jobs being the same person.
From Apple Records to Apple Computers.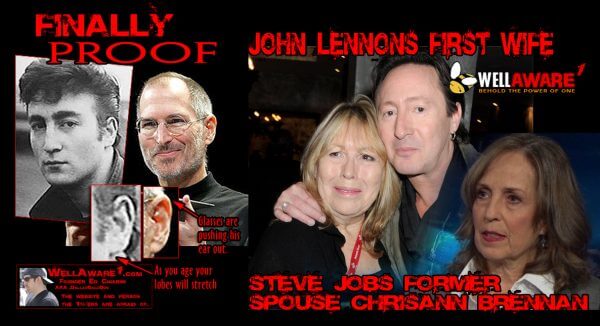 Once you know this, you know the rest of it was fake.  That's it.  It's so simple that it's confusing to so many of you.
This isn't Harvey's first Rodeo.