You might recall James Tracy from the Sandy Hook event as he was the professor that was just recently let go from Florida State University for his comments about the event being staged and a hoax.  Well, he would know because his family is the one that was behind the hoax and you can see his family is behind many other events that I have covered.
We can also see that one of the principal actors in that event is seen in this documentary called 9/11 MXL, which can be viewed on YouTube.  There many other actors in that fake documentary but these are the two important ones.
With Roy O Disney's son Roy E Disney, we see the hoax events continue even to the point where he mentions in this documentary, the JFK's assassination, which again was produced by the same acting family members.
Jeb and his role.
About 1:09 in
[embedyt] https://www.youtube.com/watch?v=b9QN3AkydYY[/embedyt]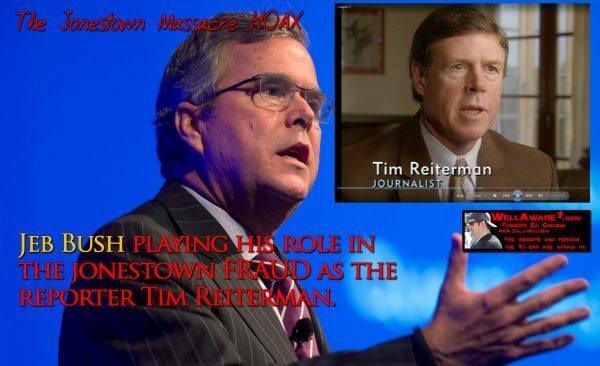 I suggest you watch the documentaries that I did on JFK to understand who the Bush Disney and other families are that are all tied to the Roosevelt's and are the German Royals after they were kicked out of their country.  Then you will be able to make the connection between the productions that you see today and who is all behind them.