IT'S ALL JUST A CONTENT CREATION FOR THE NETWORKS, ITS WORK FOR THE ACTORS
BINGO  DESILU ALL OVER THE EVENT Just like I said they would be.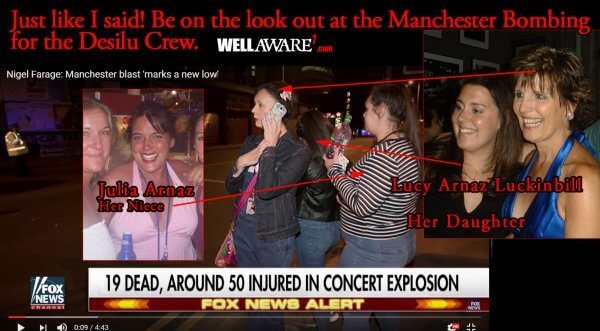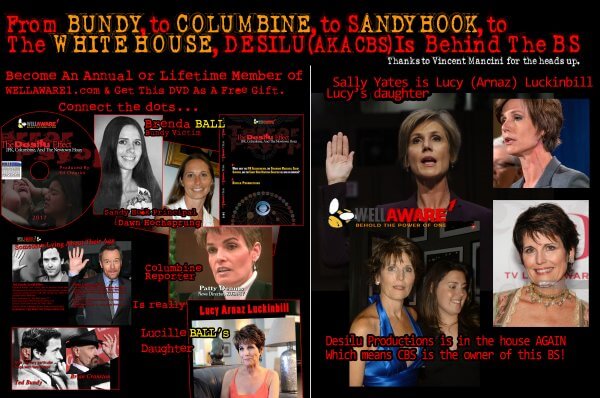 Remember her latest role and how quickly it was dropped after I exposed it?
IT'S CONDITIONING FOR THE PUBLIC WHO DONT KNOW ITS A DRILL.
If you listen to the archived news broadcasts you will hear them talking about 20 people dead but the officials don't say there was a bomb.  This means it's all fiction.  Are there dead people?  Of course not if there was the officials would have known from the beginning there was or wasn't an explosion.   This is hilarious when you watch the news and their lie's.   As for the so-called eyewitnesses, NO ONE saw an explosion.  No one saw smoke.  But yet there are 20 people dead?  What a joke these scriptwriters are.
Wake up people Arrest the news commentators, put the network owners on trial for terrorism.
REMEMBER to BE ON THE LOOK OUT FOR THE USUAL SUSPECTS
These Desilu family members.
VIDEO SUPPRESSED BY YOUTUBE
They will be spotted on CBS affiliates networks.
More coming…
And if that wasn't enough to get you to see its all a Desilu Production we have Desi jr's daughter Haley.