Super Busted AGAIN
UPDATE - They are using his daughter Maude Apatow to play the role of Jonathans Spouse because using his real spouse would be too recognizable.
Jonathan Cahn is a Messianic rabbi and biblical scholar best known for his best-selling novel The Harbinger, in which he compares the United States and the September 11 attacks to ancient Israel and the destruction of the Kingdom of Israel. In particular, he sees Isaiah 9:10 as a prophetic warning to the United States. It was followed with The Harbinger Companion: With Study Guide.[1]
Judd Apatow (/ˈæpətaʊ/; born December 6, 1967) is an American producer, writer, director, actor, and comedian. He is the founder ofApatow Productions, through which he produced and developed the cult television series Freaks and Geeks and directed and produced The 40-Year-Old Virgin (2005), Knocked Up (2007), Funny People (2009), This Is 40 (2012), and Trainwreck (2015).
Apatow's work has won numerous awards including a Primetime Emmy Award (for The Ben Stiller Show), a Hollywood Comedy Award, and anAFI Award for Bridesmaids (2011).[1][2] His films have also been nominated for Grammy Awards, PGA Awards, Golden Globe Awards, andAcademy Awards. In 2007, he was ranked No. 1 on Entertainment Weekly's The 50 Smartest People in Hollywood.[3] He is considered a pioneer of the modern film genre bromantic comedy.[4]
Spouse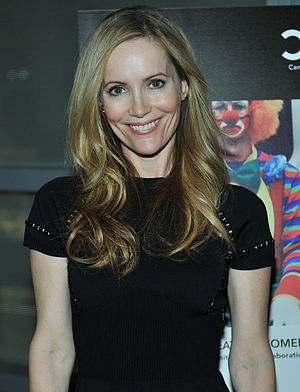 Leslie Mann (born March 26, 1972)[1] is an American actress and comedian known for her roles in comedic films such as The Cable Guy(1996), George of the Jungle (1997), Big Daddy (1999), Timecode (2000),Perfume (2001), Stealing Harvard (2002), The 40-Year-Old Virgin (2005),Knocked Up (2007), 17 Again (2009), Funny People (2009), Rio (2011),The Change-Up (2011), This Is 40 (2012), The Bling Ring (2013), The Other Woman (2014), Vacation (2015) and How to Be Single (2016), many of which are collaborations with her husband, Judd Apatow. In 2012, Elle named her "Hollywood's queen of comedy."[2]
Since Leslie would be too recognizable if they used her as his spouse they will use one of the siblings to play the role.  Which is what we see them doing.  That is your confirmation he is who I say he is.
They are using his daughter Maude Apatow as his spouse