UPDATE
If You Know My Work You know The Name Brett Greenberg.
 Feel free to use the search engine on this site to learn more about him and his family.
Here's his latest.

If you still doubt my work you are simply too conditioned to save. If you can't see it after you watch this video.
 

OCT 16th 2016
The Greenberg's domestic terrorists 
If you only do one thing I ask, please let it be to remember the name, Greenberg.  

Before you attempt to disregard the information on this page I suggest you take a step back and realize it's that knee-jerk mentality that got us into this situation.  You must learn to break free from the conditioning the TV creates via its programming Understand the events you view on it,  are produced by a hand full of families that you are about to learn about.

These people are true domestic terrorists who use freedom of speech to protect themselves from prosecution.  

What you think you know about the world is either partially, or entirely based on a scripted out lie that these families play the roles as the actors you believe are real.  

Your clues are the keywords they use to tag their productions.  Words like Green, Brown, or their favorite the Dick joke.  Pay attention to these codes and you will know the stories are fake, and more importantly, you will know who is behind the production.  That will tell you who to look for within these made for TV dramas,  as the family members to hold accountable.

They are the descendants of the ruling elite that date back to the Roman Empire. They are the families of the US presidents and the owners of the BIG 6 Media Conglomerates like Disney.

If you commit their faces to memory, you will be able to decipher the news and KNOW THAT IT IS ALL STAGED.
---
This is where it gets good and you see what I'm saying is valid.
In the following article, you will learn the connection to the Greenberg family members, the MTV Jackass members, the Rothschild banking, Israel Finances, and other elite shadow families that I have been uncovering, as well as their participation in the political presidential race.  They are all family Clintons (which is a fake name, That is publicly known, the Greenbergs, the Wohl's, the Kaplan's, the Harmons, and the Hoffman's,
---
DONT BE FOOLED
I am the one that found the over 5000 personal family photos of these families who are controlling this country.  Without my work no one would know the name, Greenberg. So when you see others talking about these families Know they got it from me and you might as well come to the course for the truth because there are many of these people posing as researchers trying to throw you off.
For example  NOT MICHAEL GREENBERG
Back to the story
These families combined are a massive part of the media conglomerate ownership that feeds you crap and keeps this country believing in the next boogie man is out to get them.  They Have direct ties to Israel as you will soon find out and I will go into more detail in a follow-up story.   Yes, they are Royal family members and they are associated directly with the Queen and The German Emporer Wilhelm II.
They control everything you see on the TV and ALL the candidates that are running for office are their Blood Relatives. It doesn't matter who you vote for you are voting for the same people that have been in office since the beginning of this Nation.  They are the root of all the problems so they need to be rounded up and tried for treason and acts of aggression on this country.  They are filling your mind with crap as a means for them to divide the public and keep us fighting amongst each other when we really need to be focusing on them as the problem.
---
PROOF – They don't need to rig the vote when the entire game fixed
Remember this election?  HW Bush, Ross Perot, and Bill Clinton?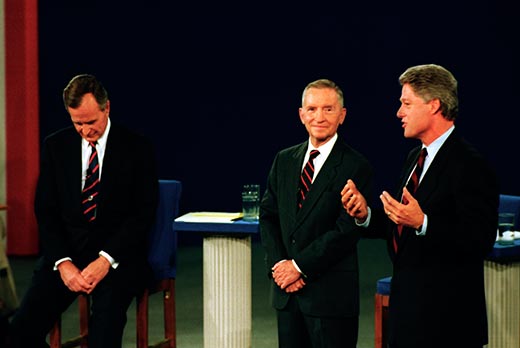 A young Bill Blythe Clinton with HW his relative.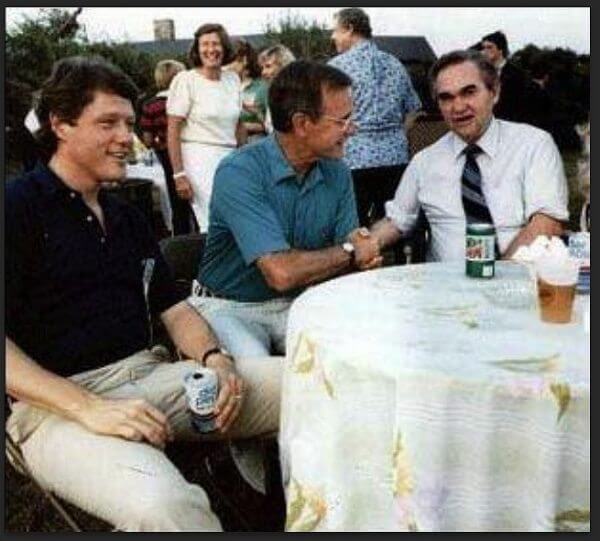 Perot along with the rest of them are Nazi
ARE YOU GETTING IT YET?
REMEMBER THE HOFFMAN NAME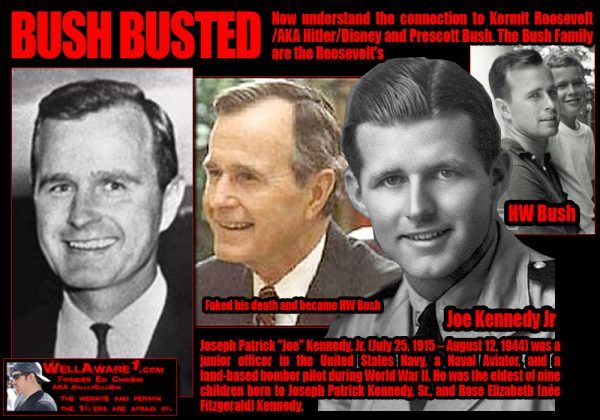 That is solid proof your vote only matters to them because they are battling for the white house control so that particular family branch can control the media and profit from it.  But remember they are all blood and not related to you.
---
The BASICS (you need to know this)
Yes, I know you will say you don't watch TV and you don't know who the Jackass MTV crew are.  Well, Google it because you need to know their faces.  In fact, EVERY name you hear me say you should google it so you can put that face to the name and remember it because you will see them again I guarantee it!
I have stated in the past that Steve-O from the MTV Jackass Show is the son of Sir Evelyn De Rothschild.  Here is the photo to prove it.  But wait it gets better.
You can watch the bio here
Remember 2004 above, and 2007 below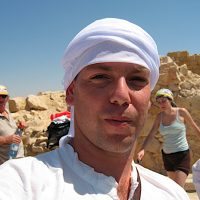 About 25 minutes from the SANDY HOOK SCHOOL SHOOTING HOAX  and guess who we see at that event but Tony Greenberg's Cousin Brett Greenberg
REMEMBER BRETTS FACE YOU WILL SEE HIM AGAIN BELOW
---
MORE TIES TO THE PRESIDENTIAL CANDIDATES
We see Hillary tied to Bernie.  Do we see Steve-O tied to the Clintons?  yes, we do since Chelsea played the role of Natilly Hollaway.  The girl who went missing in Aruba (just so happens to be at the same time Hillary and Chelsea were there on official business so they claim.)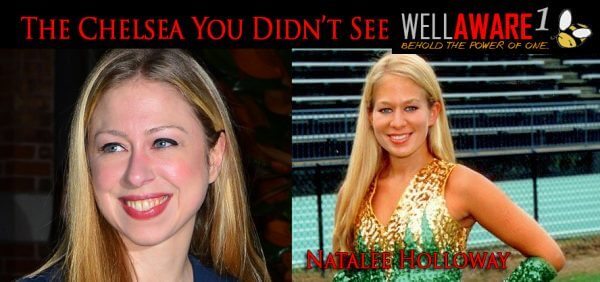 Remember they are using an OLD image of Steve o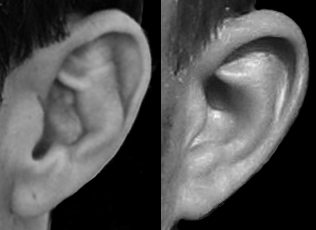 In SteveO's life of documentary we are introduced to his father who they claim worked as the President of Pepsi Co in South America  Hmmm  that's funny since Argentina has so many ties to the Bush family and the so-called Nazi's they always find there (which we know all about that and the Roosevelts but that info can be found by searching Roosevelts on this site)
---
OH BUT THERE IS MORE.
I have also stated that Sir Evelyn De Rothchild is, in fact, Bernie Sanders (who's AKA is Gary Hoffman)
What?  you say that's not Bernie or Gary.  Ok let's examine the evidence, shall we?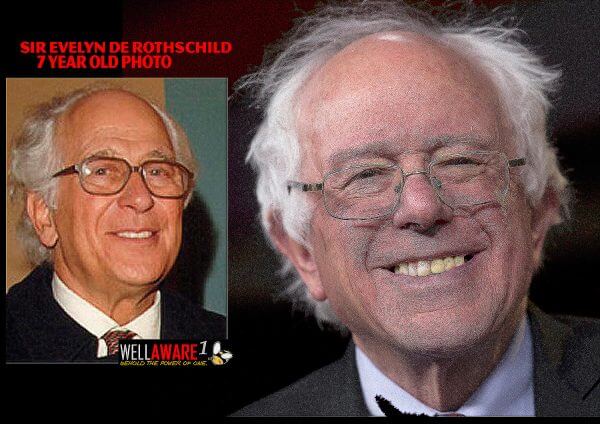 Within the 5000 family photos that I snagged from the Greenberg, Harmon, Whol, and Kaplan family members (who are the producers of the BULLSHIT you think is reality and news on your TV, when, in fact, it's all scripted and made up and they the family members are the ones p[laying the roles in the said events)  We see Michael Greenberg, the head of the family and his wife Vicky on safari with the Hoffmans.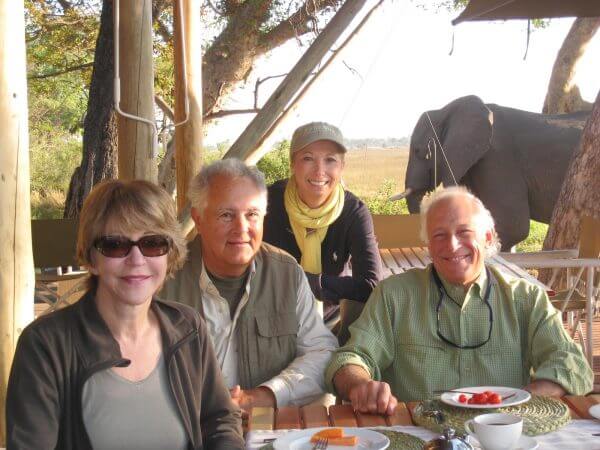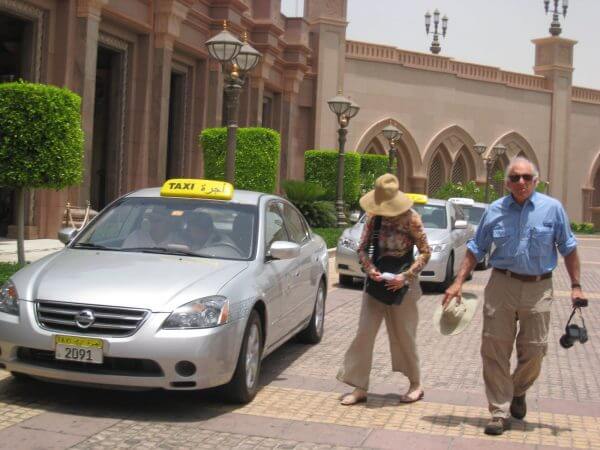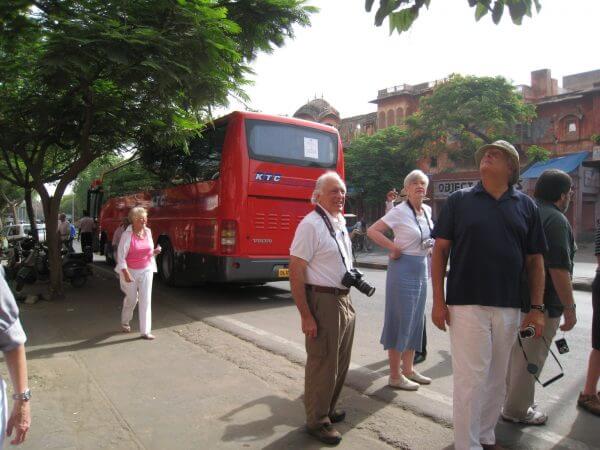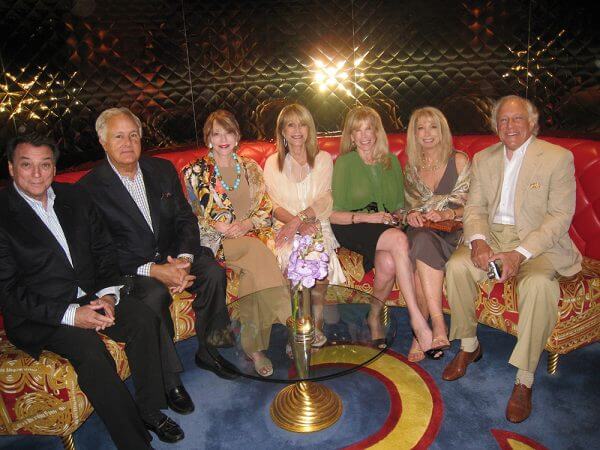 I have several hundred of them so feel free to ask for more if you still are unable to see the facts.
STEVE-O and the Greenbergs trip to Israel
We also see STEVE-O  with the Greenberg's and on a trip to Israel.  listed in the photos that his real name is Yair. So since we see him with the Kaplan's in most of the Israel photos we I assumed its Yair Kaplan.  So I did a little google for that name and bingo.
Co-CEO at Paz Group    https://www.linkedin.com/in/yair-kaplan-15556233
In case he deletes his Linkedin account here is his screenshot.
Note the links to Citibank so know since his father also plays the role of Sir Evelyn De Rothchild that city bank is a Rothchild bank.

MAKE SURE YOU LOOK AT HIS LINKEDIN IMAGE  you will see the ties to Israel are undeniable.
SIDE NOTE
The Wohl family own several Museums in Israel
You can thank Arden Wohl for the Gulf War since she is the one who testified before congress and lied about the babies and the incubators.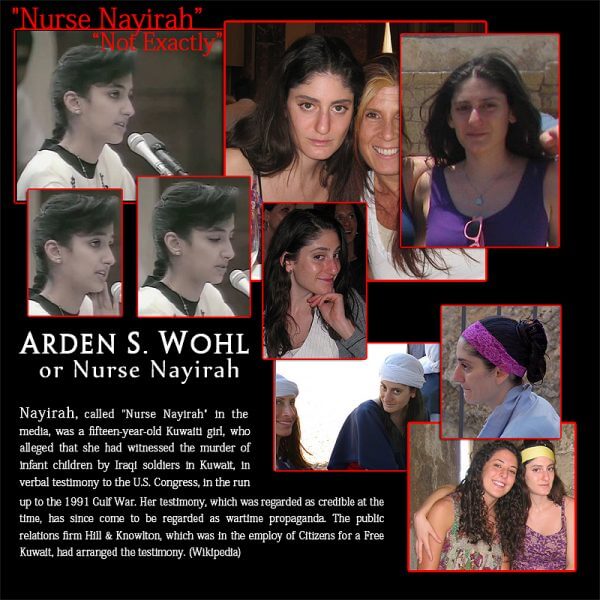 SINCE WE HAVE ESTABLISHED THE GREENBERG STEVE O RELATIONSHIP, AND THAT OF HIS KAPLAN FAMILY AND BERNIE SANDERS YOU WILL BE ABLE TO SEE THE CONNECTIONS TO THE REST OF THOSE ASSOCIATED WITH THEM PLAYING ROLES IN THE MEDIA.
Since you see that jackass with the Greenbergs have we seen them hanging out together before?  
WE SURE HAVE.  At a protest surrounding the Gabrel Giffords HOAX shooting where we see Johnny Knoxville, his Daughter, Spike Jones and Michael Greenberg walking behind them.
AND who is this we see playing a cameo role in a protest said to of taken place in …..  There's Johnny and who is following right behind him?  Michael again.
Watch the following clip from HBO Vice and you will see (RIGHT IN THE LAST FEW SECONDS ) Johnny Knoxville (CARRYING A FLAG) in the foreground and Michael Greenberg (IN THE WHITE SHIRT) in the background.  This is not by accident and remember one of the producers of this is JOHNA KAPLAN, and the executive producer is BILL MAHER
Now let me show you what you can think about VICE and this comes from the founders own clip.  AND notice the Jackass mention and of course he is talking to SPIKE JONES who you see in the photo with Michael Greenberg and Johnny Knoxville and family.
And we see Michael Greenberg at the Dallas Gun Rally.  This is a photo I took of him.
Look at the other family member that was there that day in Dallas sneaking up behind me.
---
SO TODAY WHEN I SAW THIS NEXT CLIP…
It all made perfect sense that we would see YET AGAIN Johnny's daughter producing a piece at a Bernie Sanders Support Rally.
So obviously we see these protest and the organizers of them are all blood-related  (aka Rothchild, Hoffman, Greenberg, Kaplan etc)  Know everything you see on TV is staged THIS INCLUDES YOUR NIGHTLY NEWS.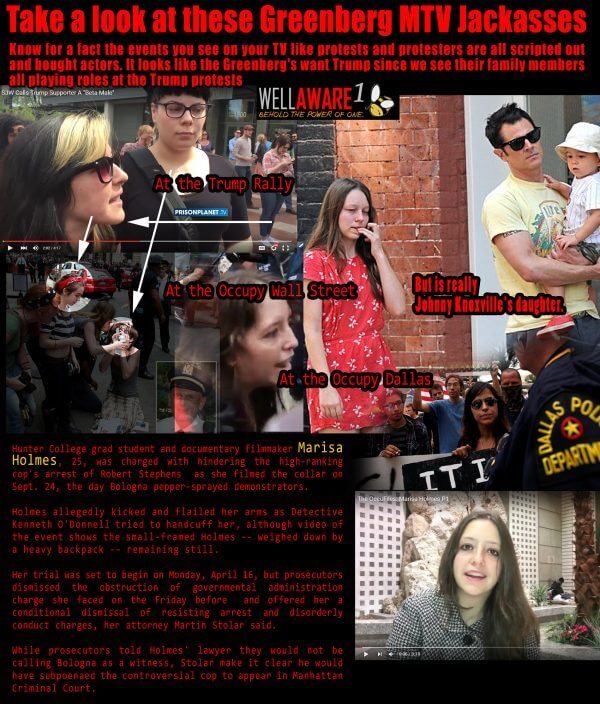 Johnny's daughter you might also recognize her as one of the pepper spray girls during the Occupy Wallstreet FAKE paid scripted out protests.  She was also one of the Actors I filmed at the Dallas Occupied protests.  ALL OF THESE PROTESTS ARE CREATED BY BUSSED IN ACTORS.
REMEMBER I SAID TO REMEMBER BRETT'S FACE
He plays the protester that stormed the stage at the TRUMP RALLY
Say Hello to BRETT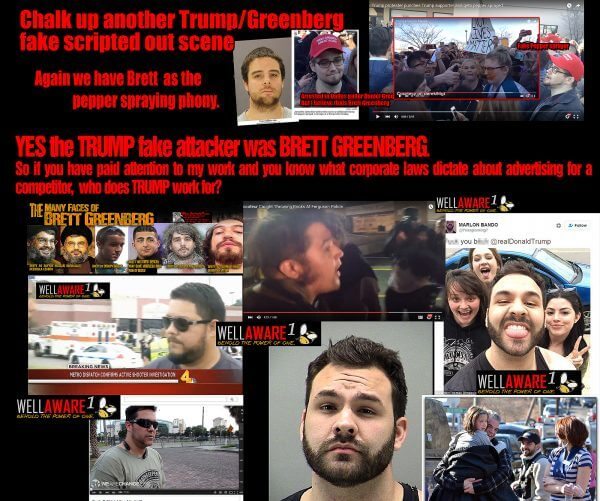 OH And Here's Brett Again at the Occupy Wall Street.
So you can see where Brett gets it from.
Here is brett again at Ferguson playing a different role

These protests are paid for and not real.  DO not let them get you emotional because they are designed to get you wrapped up in the script and then get you to talk about it as well as come back to view more video and watch more clips they produce that also come with ads they make profits from as you watch.
This world is a fully scripted out fake existence that is being run by a few elite families.  They do not want you dead.  THAT IS BULLSHIT if they did who would buy their goods and watch their productions?  Use your common sense when you are watching TV and know if it seems far fetched, IT PROBABLY IS.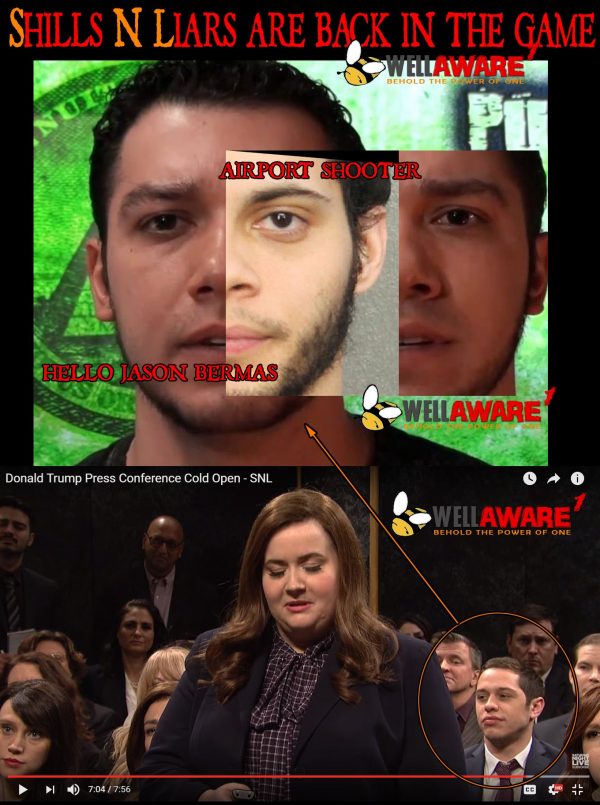 The so-called shooter in the Fort Lauderdale airport shooting is a former staff member of Alex jones Infowars broadcast and producer of the 9/11 movie Loose Change, Jason Bermas.
The domestic terrorist company headed by the royal ALEX JONES, INFOWARS needs to be shut down and their assets seized.  They are the fearmongering crew who are supplying the DHS with the needed actors who are terrorizing this nation with their HSEEP funded ExPlan Drills that the media then uses as hoaxes for their content.  They get paid, the media profits, and all at the expense of the taxpayer who is funding the DHS and their terroristic rampage under the guise of preparedness.
There has never been a school shooting in this country.  there has never been a mall shooting in either, there has never been any postal office active shooter event that is broadcast on the news that was real. They have all been scripted drills that the host of the drill gets grant money from the DHS's HSEEP program.  Go to their website and look it up.
https://www.fema.gov/media-library-data/20130726-1914-25045-8890/hseep_apr13_.pdf
Here is one of Alex jones current staff members.  Look familiar?  I'll bet you he's Jason's brother or related in some way.

When was the last time anyone saw the Queen?
Was it just after I released the story below on Dec 13, 2016, @ 02:40?  
Did she not make her appearance for Christmas? or any holiday event this season.  Did I hit a cord that was supposed to remain a secret?  Hmmm I think I'll have to do some more digging because their actions speak volumes.
Lucille Ball NUDES?
Dec 13, 2016, @ 02:40?  
By now most everyone has seen the photos of the person said to be Obama's mother posing nude, but did anyone stop to look at the woman that's with her?  she looks very familiar and might have some splainin' to do!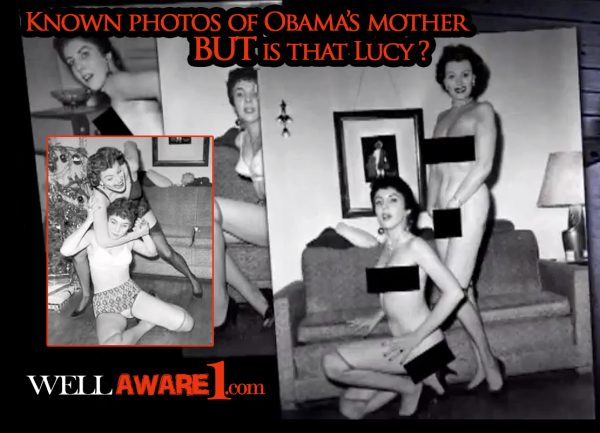 I'm looking for more photos of the woman with Obama's mother.  But if that is Lucille Hunt Ball, I can fill you in on details that would make a lot of sense.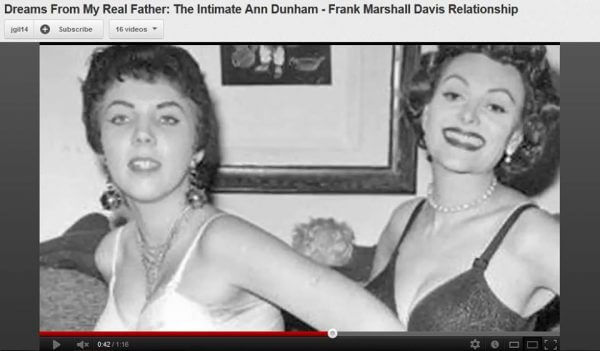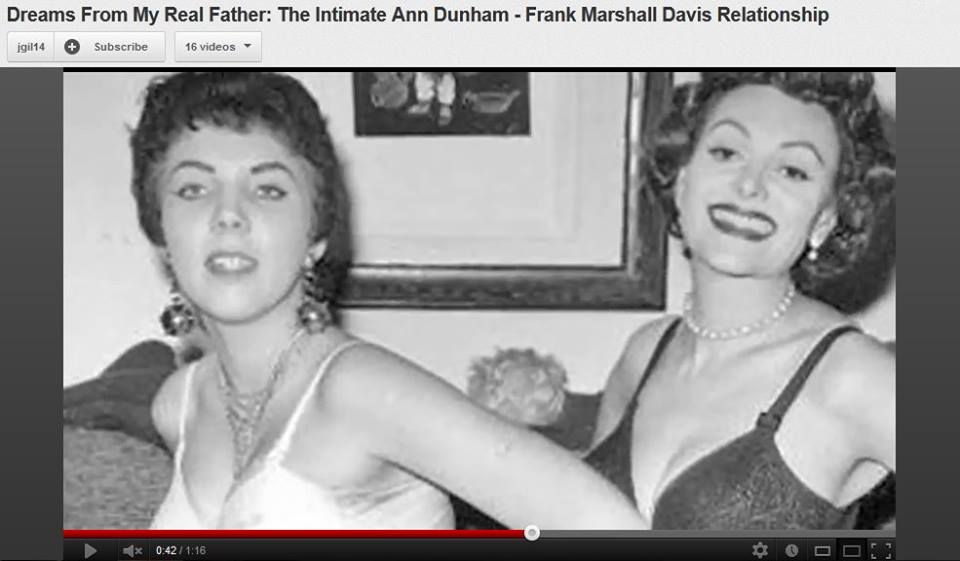 So we find out she is supposedly The wife of Lenny Bruce, Honey Bruce. She has a sister Virginia that we are still trying to track down.  Interesting the connection to Lenny and the comedy scene as I have stated before Obama is the son of Richard Pryor,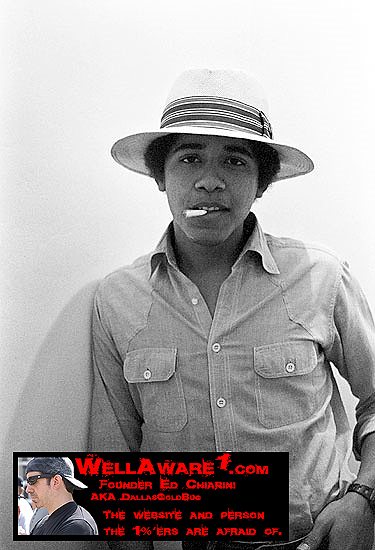 You think that's a coincidence?  Come on now.  The first reporter that asks a question is from Hawaii then the next is from Chicago.
Hawaii is where Obama grew up and the same place Honey is said to of died on (age 78) in Honolulu.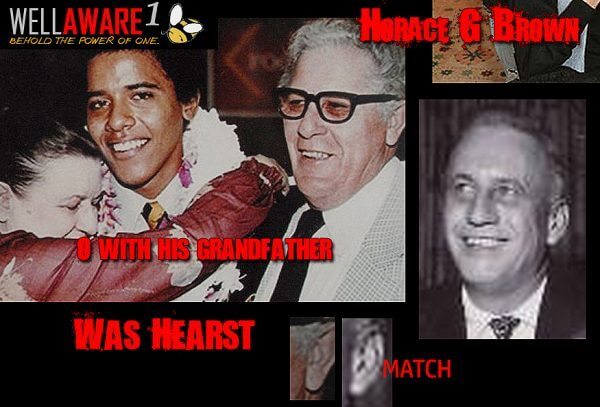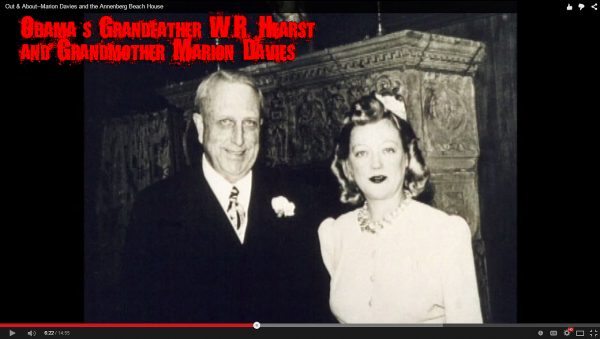 and O's mother is the child of Media Mogul Hearst who's Mistress (I believe was really his wife playing the role) daughter.  Hearst was know to back her comedy club ventures and this is easily how we see the connection. 
Pryor's people acknoledge he got a 16 ear old girl pregnant and she kept the child but they wont say the names of her or the child.  then I saw this on her bio…
Harriet's unstable home life led to rebellion, and she started skipping school and staying away from home. Eventually she ran away from home with a female friend and two boys to nearby Toledo, Ohio, and from there, the four teenagers decided to go to Florida. The boys hot-wired cars to steal transportation, and soon they arrived in Miami where they rented a room. To earn money to support themselves, the girls answered an ad in the paper for showgirls; Harriet was hired to be a topless dancer, but her friend was deemed not pretty enough and so was given a job as a cigarette girl.

Once Harriett had earned enough money for the group to continue on their journey, she quit the dancing job, and the group planned to move from Miami Beach to Palm Beach. The two boys she was with had enlisted in the army and were "sowing some oats" before heading to basic training for World War II. One of the boys raped Harriet while she was sleeping, which she shrugged off as "the way things were". Harriet's friend left the group and went home to Detroit.

With Harriet and the two boys in need of more money, they decided to break into a vending machine. They broke out the glass and managed to get cigarettes, candy, and cash into their pockets and escaped on foot into a nearby orange grove, but were caught by police. Once in custody, it was established that the group was responsible for several cars being stolen in addition to the theft, and Harriet was sentenced to one year incarceration at Florida State Prison.

After her release, she worked as a successful stripper in Miami under the name "Hot Honey Harlow."[4]
Could it be that Richard was one of the boys?
Remember the connection to Desilu Production and CBS as well as all the school shootings.  If you are not familiar with what I'm referring to you learn all about it with the latest DVD production that I am releasing this week.
Know their connection to Sandy Hook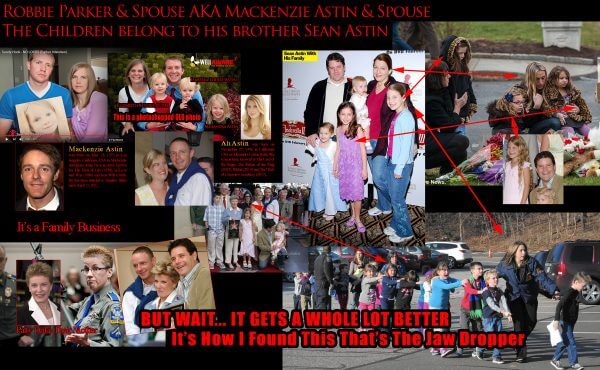 Know their connection to Columbine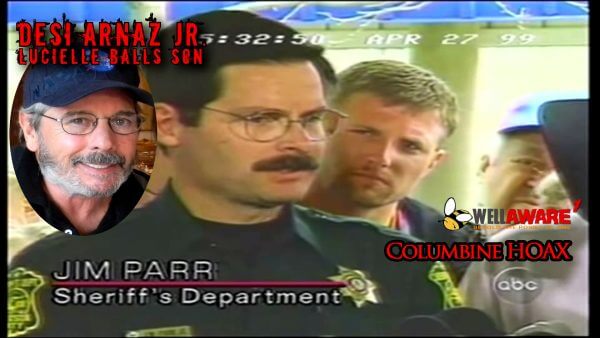 And how do we confirm this?
Simple here is his Nephew standing right behind him.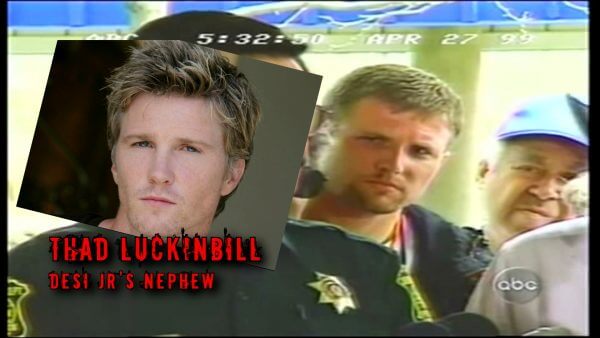 The family is all there.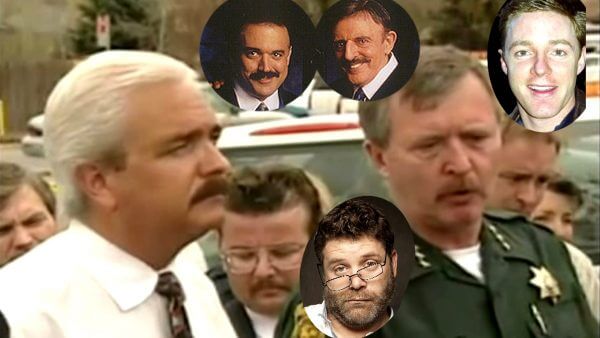 John Astin playing the Columbine sheriff  Behind him are his sons McKinsey and Sean, and alongside him the actor that plays Gomez Adams in the recent tv remake of the Adams family the same role John played in the original.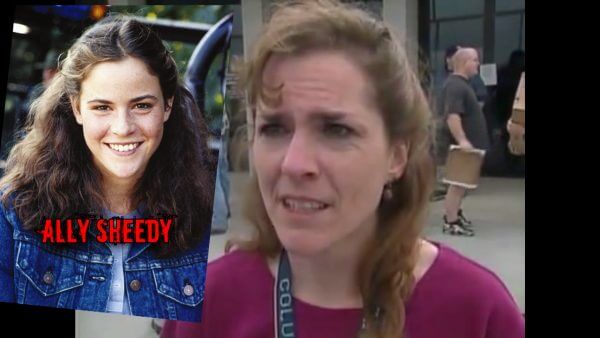 BECOME A MEMBER OF WELLAWARE1.COM and get your free DVD.
AND if you didn't know.  From the Queen of Comedy to the Queen of England she is still pulling the strings of this nation.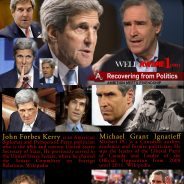 Originally published on: Nov 11, 2016 @ 17:42
The silicone mask inconsistencies throughout the years was a big clue.  Must of hired new FX artists to work on him and they dropped the ball.
I knew it but couldn't figure out who he was until I happened to see a video of Michael Ignatieff and instantly I could tell it was Kerry.  Do a little search for his spouse, and you see she's a match as well.
HE SHOULD BE DETAINED AND TRIED FOR TREASON
John Forbes Kerry (born December 11, 1943) is an American diplomat and Democratic Party politician who is the 68th and current United States Secretary of State. He previously served in the United States Senate, where he chaired the Senate Committee on Foreign Relations. Kerry was the Democratic nominee in the 2004 presidential election, losing narrowly to Republican incumbent George W. Bush.
Kerry was born in Aurora, Colorado and attended boarding school inMassachusetts and New Hampshire. He graduated from Yale University in 1966 with a major in political science. Kerry enlisted in the Naval Reserve in 1966, and between 1968 and 1969, he served an abbreviated four-month tour of duty in South Vietnam as officer-in-charge (OIC) of a Swift Boat. For that service, he was awarded combat medals that include theSilver Star Medal, Bronze Star Medal, and three Purple Heart Medals. Securing an early return to the United States, Kerry joined the Vietnam Veterans Against the War organization in which he served as a nationally recognized spokesman and as an outspoken opponent of the Vietnam War. He appeared in the Fulbright Hearings before the Senate Committee on Foreign Affairs where he deemed United States war policy in Vietnam to be the cause of war crimes.
After receiving his J.D. from Boston College Law School, Kerry worked as an Assistant District Attorney in Massachusetts. He served as Lieutenant Governor under Michael Dukakis from 1983 to 1985 and was elected to the U.S. Senate in 1984 and was sworn in the following January. On theSenate Foreign Relations Committee, he led a series of hearings from 1987 to 1989 which were a precursor to the Iran–Contra affair. Kerry was re-elected to additional terms in 1990, 1996, 2002, and 2008. In 2002, Kerry voted to authorize the President "to use force, if necessary, to disarm Saddam Hussein," but warned that the administration should exhaust its diplomatic avenues before launching a war.
In his 2004 presidential campaign, Kerry criticized George W. Bush for theIraq War. He and his running mate, North Carolina Senator John Edwards, lost the election, finishing 35 electoral votes behind Bush andVice President Dick Cheney. Kerry returned to the Senate, becoming Chairman of the Senate Committee on Small Business and Entrepreneurship in 2007 and then of the Foreign Relations Committee in 2009. In January 2013, Kerry was nominated by President Barack Obama to succeed outgoing Secretary of State Hillary Clinton and then confirmed by the U.S. Senate, assuming the office on February 1, 2013.
Michael Grant Ignatieff, PC (/ɪɡˈnæti.ɛf/; born May 12, 1947) is a Canadian author, academic and former politician. He was the leader of the Liberal Party of Canada and Leader of the Official Opposition from 2008 until 2011. Known for his work as a historian, Ignatieff has held senior academic posts at the universities of Cambridge, Oxford, Harvard and Toronto.
While living in the United Kingdom from 1978 to 2000, Ignatieff became well known as a television and radio broadcaster and as an editorial columnist for The Observer. His documentary series Blood and Belonging: Journeys into the New Nationalism aired on BBC in 1993, and won a Canadian Gemini Award. His book of the same name, based on the series, won the Gordon Montador Award for Best Canadian Book on Social Issues and the University of Toronto's Lionel Gelber Prize.[1] His memoir, The Russian Album, won Canada's Governor General's Literary Award and the British Royal Society of Literature's Heinemann Prize in 1988. His novel, Scar Tissue, was short-listed for the Booker Prize in 1994. In 2000, he delivered the Massey Lectures, entitled The Rights Revolution, which was released in print later that year.
In the 2006 federal election, Ignatieff was elected to the House of Commons as the Member of Parliament for Etobicoke—Lakeshore. That same year, he ran for the leadership of the Liberal Party, ultimately losing to Stéphane Dion. He served as the party's deputy leader under Dion. After Dion's resignation in the wake of the 2008 election, Ignatieff served as interim leader from December 2008 until he was elected leader at the party's May 2009 convention.[2] In the 2011 federal election, Ignatieff lost his own seat in the Liberal Party's worst showing in its history. Winning only 34 seats, the party placed a distant third behind the Conservatives and NDP, and thus lost its position as the Official Opposition.[3] On May 3, 2011, Ignatieff announced that he would resign as leader of the Liberal Party, pending the selection of an interim leader,[4][5] which became effective May 25, 2011.
Following his electoral defeat, Ignatieff taught at the University of Toronto. In 2013, he returned to the Harvard Kennedy School part-time, splitting his time between Harvard and Toronto. On July 1, 2014, he returned to Harvard full-time.[6] He continues to publish articles and essays on international affairs as well as Canadian politics.

UPDATE Dec 31, 2016 19:29
MORE EVIDENCE
The Biometric match.
Christian Traeumer
Here he is attacking me once again.  His costume is so childish.
Remember this one from the Syrian gas attack, the Clackamas Mall shooting, The Gabby Giffords shooting, or the movie "The Child," et al.
Andrew Demeter (AKA Christian Traeumer , Syrian Gas Victim, et al.)
And who can forget his crazy mother who tried to get him to fake having cancer as she did so he could get presents from people.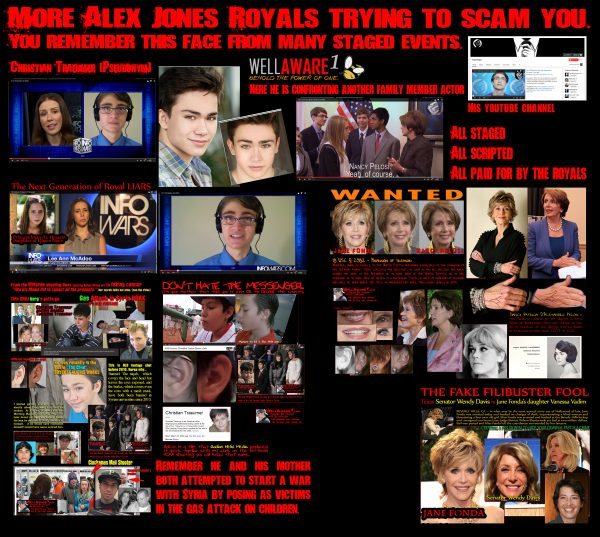 That's from her own video she shot and released.
She doesn't have much to say after I called her out.
They are enemy's of this country and should be sent back to the Netherlands.
UPDATE 12/16/2016  They will ship in the morning.
Here's a little taste.
DVD's will Ship Monday 12th 2016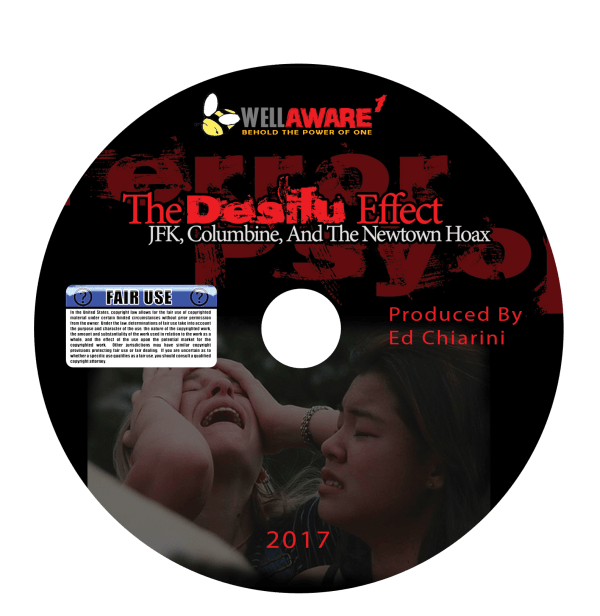 If you are already an Annual or Lifetime member to this site, you will get a copy, so don't worry.
Nov 26TH, 2016 
Finally finished the edit.  I'm very pleased with it, and I'm sure you will be, too.  It's rendering at the momet.  I'll burn a working DVD to make sure it's functioning correctly then send it along with the artwork for the box to the manufacturer this afternoon.  The finished product will be mailed out approx. five days from now.   Thanks for everyone's patience, it will be worth the wait.
Nov 23rd, 2016
I missed the launch date of the 22nd.  Sorry everyone.  Since I was sick with a sore throat for a week, I was unable to record narrations, so it put me back a little bit.  But all is good, I'm on the last edit, making small adjustments, and it will be sent to the manufacturer.  So, it looks like about seven days I should have product in hand and will send them out to everyone who is a Lifetime and Annual member of Wellaware1.com.
Thanks for the support
You will like this video. It is epic!
Ed
UPDATE – Nov 14th, 2016
Production is almost complete (minor setback with me getting sick and having a sore throat, so I couldn't record narration for a week).  But even with that, it looks like we will be hitting our deadline.
I'm very pleased with the video as it is now and I'm just putting finishing touches on it.  
Also, if you are already a member of Wellaware1.com at the Annual or
Lifetime level, you will be getting a copy of the DVD for free.  
RESERVE YOUR COPY HERE Membership Levels
The Desilu Effect – WILL RELEASE ON NOVEMBER 22, 2016
What do the JFK Assassination, Columbine, and Sandy Hook all have in common?   Find out in this DVD!
 
The Desilu Effect Is a video documentary Produced by Ed Chiarini, AKA Dallasgoldbug, the founder of wellaware1.com (to learn more about Ed's work on the JFK Assassination click here) exposing the Desilu/CBS involvement in the JFK Assassination Hoax, Sandy Hook Hoax, and The Columbine Massacre Hoax.  You will learn the families' identities, and who they play in each of the staged events.  You will discover their connection to the Military industrial complex as well as their royal roots.
This is a must-see video.   Finally, all the connections are made, and you will see how this operation works, the rules they must abide by, and most importantly, what you can do to put an end to their attack on humanity.
This DVD is only available as a free gift for becoming an annual member to wellaware1.com.  It is set to release November 22, 2016 (on the JFK Assassination Anniversary), so reserve your copy now at this reduced price, and enjoy the benefits of becoming  WellAware.
The connections this video make will amaze you and will give you the tools to identify the BS in the media.   You will be able to SEE that BS =  CBS.
About Ed Chiarini
At the age of 15, Ed was hired by author Robert Groden to illustrate his book High Treason.
The book was number 1 for five weeks and stayed on the New York Times Best Seller List for 16 weeks; Oliver Stone later adapted the book into the movie JFK, as well as writing the foreword for the second book that at age 18, Ed also illustrated.
The Killing of a President is considered one of the best graphical depictions of the believed events that took place that day, but if you watch Ed's latest documentary, you will see the real story that we have all been duped by those behind that event.  JFK: The Case for Conspiracy was Ed's first video documentary on the JFK topic which he Co-produced with Groden.  It was released through Blockbuster Entertainment domestically.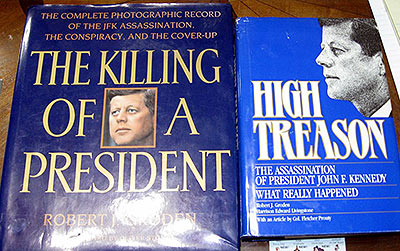 Robert J. Groden (born November 22, 1945) is an American author who has written extensively about conspiracy theories regarding the assassination of U.S. President John F. Kennedy. His books include The Killing of a President: The Complete Photographic Record of the JFK Assassination, the Conspiracy, and the Cover-up; The Search for Lee Harvey Oswald: A Comprehensive Photographic Record; and JFK: The Case for Conspiracy (shorter version than his 1975 co-authored book).[1] Groden is a photo-optics technician who served as a photographic consultant for the House Select Committee on Assassinations.[2]
A harsh critic of the Warren Commission, he also testified at the 1975 United States President's Commission on CIA activities within the United States (sometimes referred to as the Rockefeller Commission).
Groden achieved his first national exposure on March 6, 1975, when he and Dick Gregory were on Good Night America, a late-night TV program hosted by Geraldo Rivera, and they showed Groden's copy of the Zapruder film. It was the first time it was shown in motion to a national TV audience.
---

Desilu Productions (/ˈdɛsiːluː/) was an American television production company co-owned by husband and wife Desi Arnaz and Lucille Ball, best known for shows such as I Love Lucy, Star Trek, and The Untouchables. Until 1962, Desilu was the second-largest independent television production company in the U.S. (behind MCA's Revue Productions), until MCA bought Universal Pictures and Desilu became and remained the number one independent production company until being sold in 1967. Ball and Arnaz jointly owned the majority stake in Desilu from its inception until 1962, when Ball bought Arnaz out and ran the company by herself for several years. Ball had succeeded in making Desilu profitable again by 1967 when she sold her shares of Desilu to Gulf+Western / Paramount Studios for $17 million.[1] After the sale, company officials renamed it Paramount Television.
Its entire library is currently owned by CBS Television Studios. The pre-1960 library is copyrighted by CBS Broadcasting, Inc., while CBS Studios, Inc. holds the copyrights to the 1960s library (previously copyrighted byParamount Pictures Corporation).
Paramount should Be PARAMILITARY really.  You will learn why this is true.
1

History
Desilu Productions was formed in 1950 using the combined names of "Desi Arnaz" and "Lucille Ball". Desilu Productions was initially created to produce Lucy and Desi's vaudeville act to sell the television series to Columbia Broadcasting System (CBS) executives. Both Arnaz and Ball wanted to adapt Ball's CBS radio series My Favorite Husband to television. The television project eventually became I Love Lucy.[2] During the first few years of I Love Lucy, Desilu rented space at General Service Studios (now the Hollywood Center Studios), on Santa Monica Boulevard and North Las Palmas Avenue. Desilu Productions used Stage Two, which was named Desilu Playhouse. Later, a special entrance was created at 6633 Romaine Street on the south side of the lot allowing entrance into the Desilu Playhouse.[3]
You will see how they all connect.
66 3+3 = 6    666
The Disney signature has 666 within it.
33 1933 when the first tv broadcast took place in Berlin Germany
the 33 Club  Walt Disneys private club
33 degrees in Freemasonry
Hitler's fake death Died: April 30, 1945,  that's 33
He took over power in 1933
One of the symbols of Ku Klux Klan. (K is the 11th letter of the alphabet; 3 times 11 is 33, KKK.)
Jesus's age when he was crucified in 33 A.D
33′s are also known as long-playing records; You will see how the music industry all connects
1.1

Ball's role in the company
Ball's contribution was more on the artistic side. Ball had developed a sense for making many Desilu program proposals which would be popular with broad audiences and be successful in both their original broadcast and syndication reruns. Before starring in I Love Lucy, Ball had starred in many B movies before co-founding Desilu Productions.  Based on that experience, she had a good idea of what television audiences wanted.
Ball approved high-quality, original production concepts (such as The Untouchables or Star Trek) for development into broadcast series.[4] She assessed proposed projects based on how the public would enjoy the production and their potential for long-term acceptance and enjoyment. This ensured a profitable revenue stream from the programs through reruns, which would recover the studio's initially high development and production costs. As a result, even decades after the absorption of Desilu Productions and the production end of all of the original television series Desilu approved for development, certain series have achieved enduring success, and in some cases, redevelopment into feature-length motion picture franchises in their own right. Star Trek, Mission Impossible, and The Untouchables are examples.[5]
1.2

Arnaz's role in the company
Much of Desilu Productions' early success can be traced to Arnaz's unusual business style in his role as producer of I Love Lucy.[6] For example, lacking formal business training, Arnaz knew nothing of amortization, and often included all the costs incurred by the production into the first episode of a season, rather than spreading them across the projected number of episodes in the year. As a result, by the end of the season, episodes would be nearly entirely paid for, and would come in at preposterously low figures.
At that time, most television programs were broadcast live, and as the largest markets were in New York; the rest of the country received only images derived from kinescopes. Karl Freund, the cameraman on I Love Lucy, and Arnaz himself have been credited with the development of the linked multi-film camera setup (using adjacent sets in front of a live audience) that became the standard production method for situation comedies. The use of film enabled every station around the country to broadcast high-quality images of the show. Arnaz was told that it would be impossible to allow an audience onto a sound stage, but he worked with Freund to design a set that would accommodate an audience, allow filming, and also adhere to fire, health and safety codes.
Network executives considered the use of film an unnecessary extravagance. Arnaz convinced them to allow Desilu to cover all additional costs associated with filming, rather than broadcasting live, under the stipulation that Desilu owned and controlled all rights to the film prints and negatives. Arnaz's unprecedented arrangement is widely considered to be one of the shrewdest deals in television history. As a result of his foresight, Desilu reaped the profits from all reruns of the series.


Katz, the person who owned the alternative media market from which we see all the bullshit launched.  IMH, Clear channel, and GCN are or were owned by Katz – and that means Disney. You will see the connections soon.  Search for KATZ in the US Trademark website and you will see where all the crap that is being used to program you is coming from.  You will see the NAZI war machine at work.
1.3

Early years
Desilu soon outgrew its first space, and in 1954 bought its own studio: the Motion Picture Center on Cahuenga Boulevard in Hollywood,[7] what is now RED Studios Hollywood. Most of the I Love Lucy episodes were produced here.
The LADY in RED at the JFK Assassination  – -Look it up or wait for the video to show you the connection.
In late 1957, the company also bought RKO Pictures production facilities for $6 million from General Tire and Rubber, including RKO's main facilities on Gower Street in Hollywood and the RKO-Pathé lot (now Culver Studios) in Culver City.[8][9]
TEX Ritter, one of the founders of RKO
This purchase included Forty Acres – the backlot where Mayberry was filmed.[10]
The studio's initial attempt to become involved in film production was the 1956 film Forever, Darling, Arnaz and Ball's follow-up to their highly successful MGM release The Long, Long Trailer (1954), but it failed at the box office. It was produced at Desilu but under the banner of Zanra Productions (Arnaz spelled backward). Most subsequent attempts to bring projects to the big screen were aborted, until Yours, Mine and Ours (with Ball and Henry Fonda) in 1968. This film was a critical and financial success.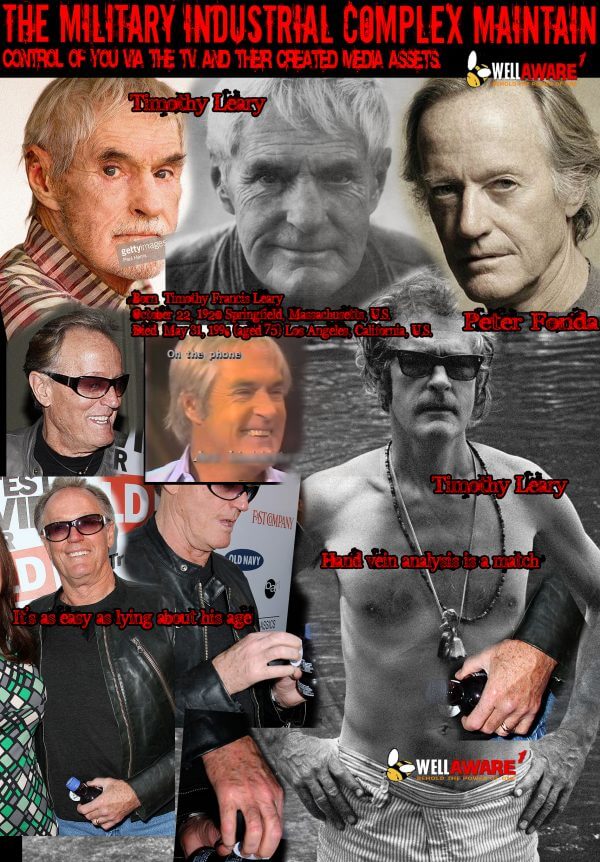 In 1960, Desi Arnaz sold the pre-1960s shows to CBS. Desilu Productions retained ownership of those shows which premiered before 1960, but were still in production.
1.4

Ball as sole owner
Ball and Arnaz were divorced in 1960.[11]
Ball served as president and chief executive officer of Desilu, while at the same time starring in her own weekly series. In November 1962, Arnaz resigned as president when his holdings in the company were bought out by Ball, who succeeded him as president.[12] This made her the first woman to head a major studio, and one of the most powerful women in Hollywood at the time. Ball later founded Desilu Sales, Inc., that later became part of CBS Television Distribution.
Desilu developed popular series such as Mission: Impossible, (1966) Mannix, (1967) That Girl, (1966) and Star Trek.(1966)
A Desilu loss during this time was Carol Burnett, who declined to star in a sitcom for the studio in favor of The Carol Burnett Show, a weekly variety show that ultimately lasted 11 seasons. Burnett and Ball, however, remained close friends, often guest-starring on one another's series.
In February 1967, Ball agreed to sell her television company to Charles Bluhdorn of Gulf+Western, which had just acquired Paramount Pictures. The company was renamed Paramount Television and the former RKO main lot on Gower Street was absorbed into the adjacent Paramount lot. The old RKO globe logo is still in place.[13] The company is now called CBS Television Studios. Perfect Film purchased Desilu Studios other lot in Culver City during 1968.[14]
1.5

Independent Arnaz
Arnaz left television production for a few years, but returned in 1966 when he formed his own company, Desi Arnaz Productions, based at Desilu. Desi Arnaz Productions, along with United Artists Television, co-produced The Mothers-in-Law, for the National Broadcasting Company (NBC). Arnaz attempted to sell other television pilots, including a comedy with Carol Channing and an adventure series with Rory Calhoun. Neither series sold. Arnaz also tried to create a law drama called Without Consent, with Spencer Tracy as a defense attorney, but after several attempts at developing a suitable script failed, and given insurance concerns regarding Tracy's heavy drinking, the project was abandoned.
1.6

Independent Ball and Desilu Too
After selling Desilu, Ball established her own, new production company, Lucille Ball Productions (LBP), in 1968. The company went to work on her new series Here's Lucy that year. The program ran until 1974, and enjoyed several years of ratings success. Ball returned to network television in 1986 with the short-lived Life with Lucy. It lasted eight episodes before it was cancelled (a first for Ball) due to poor ratings. LBP continues to exist today, and its primary purpose is residual sales of license rights for Here's Lucy.
Desilu-Paramount TV's holdings are currently owned by CBS Corporation, the eventual owner of the pre-1960s shows. Desilu Productions Inc. (Desilu Too, LLC) was reincorporated in Delaware in 1967 and still exists as a legal entity, mostly as a licensee for I Love Lucy-related merchandise. Desilu Too also partners with MPI Home Video and Lucille Ball Productions (formed by Ball and second husband Gary Morton) on the video releases of Here's Lucy and other material Ball and Arnaz made independently of each other. Recently, Desilu Too officials worked with MPI Home Video for the home video reissue of The Mothers-In-Law. Paramount Home Entertainment (through CBS DVD) continues to hold DVD distribution rights to the CBS library. Syndication rights for Here's Lucy were sold by Ball to Telepictures, which later merged with Lorimar and ultimately was absorbed into Warner Bros. Domestic Television Distribution. Warner Bros. is the show's current distributor, although MPI now holds home video rights under license from Lucille Ball Productions and Desilu, Too.
Whether Desilu Too has interests in the Lucille Ball-Desi Arnaz Center in Jamestown, New York, is not known. Neither Desilu Too nor LBP currently operate as production companies.
2

Technological innovations
Desilu is often mistakenly credited with being either the first television studio to shoot on film instead of making a live broadcast, or as the first television studio to shoot on film with a multiple-camera setup. However, neither is true. Earlier filmed series including Your Show Time, The Stu Erwin Show, The Life of Riley, and Jerry Fairbanks had been developed and were using multiple-camera film production for television in 1950.[15] Desilu has also been credited as first to use a multiple-camera film setup before a live studio audience, but You Bet Your Life was produced using a multiple-camera film setup before a studio audience one year before I Love Lucy. On You Bet, Your Life, the host, announcer, and contestants stayed in their places. Karl Freund's innovative lighting setup for I Love Lucy allowed performers to move freely about the stage set and to be recorded by each film camera with proper lighting.
Desilu began the creation of its productions using conventional film studio materials, production, and processing techniques. The use of these materials and techniques meant that the 35 mm negatives (the source material for copyright purposes) were immediately available for production and distribution of prints when the Lucy series went into syndication at local stations around the country. As such, no "lost" episodes of programs occurred, and no programs were recorded by kinescope from the television broadcast.
Through the use of orthodox Hollywood filming and production techniques, the content and quality of Desilu productions displayed a high standard (for the 1950s – 1960s television productions) from the very outset. Moreover, they were readily adaptable to either comedy or drama formats and were able to handle special effects or feature interior or exterior sets and locations with equal ease.[16]
The Brother of Dan Aykroyd is a police Chief and a liar.
Deal with him and make an example for the rest of the liars in office.
Guess you can just sit back and wait for a hoax event to happen where he is Chief if it hasn't happened already and I missed it.  Or you can expose him and hold him accountable for lying to the people about who he is and that he is really Canadian. But this story is not done as you will see much more about him and the rest of his Desilu connection in my upcoming DVD release.
Rep Trey Gowdy is Comedian Thomas Lennon
This one is unfortunate but expected.  If you can look at this character and believe that he is a real person and not some make up covered Hollywood studio script driven phony.  Well i was close, and even though it took me a while to finally identify who is playing the role of Rep Gowdy, I knew from day one he was not who he claims to be.
So he is just a part of the Dog and Pony show we call congress.  All his Hillary bashing is just a scripted out SNL act like all the other senators are.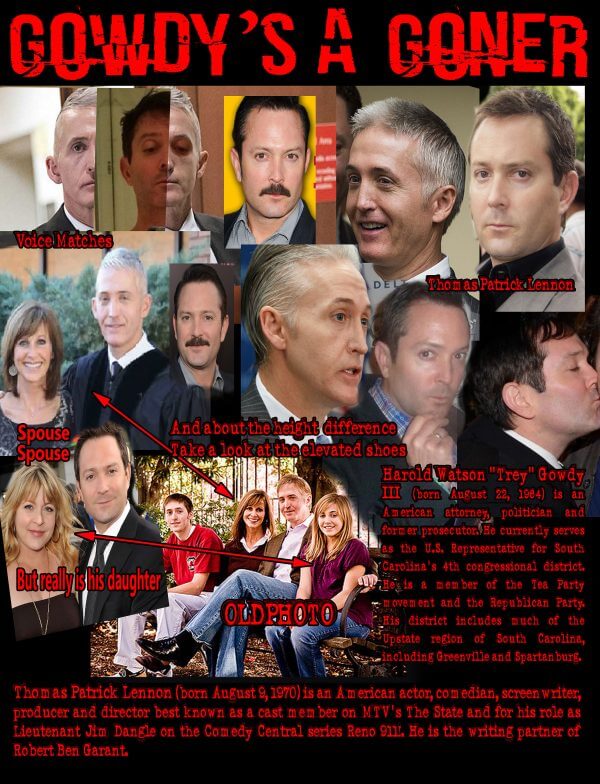 Lennon was born in Oak Park, Illinois, the son of Kathleen and Timothy Lennon. He is a 1988 graduate of Oak Park and River Forest High School. At age 16, Lennon met friend and future co-worker Kerri Kenney at Theater Camp at Northwestern University. The two later attended NYU,[2] where they joined a comedy troupe called The New Group.
Acting and performing
The New Group changed their name to The State. While performing their material at theaters and clubs in New York City, they started work on the MTV show You Wrote It, You Watch It. This led to the self-titled series The State (1993–95), which was nominated for a Cable Ace Award for Best Comedy Series.
Following the cancellation of The State after one special on CBS, Lennon, along with Kenney, Robert Ben Garant and Michael Ian Black went on to create and star in the Comedy Central program Viva Variety (1997–99). The show was based on a sketch that Lennon had written for the final season of The State, called "The Mr. and Former Mrs. Laupin Variety Programme". Viva Variety received a Cable Ace Award nomination for Best Comedy Series. After Viva Variety, Lennon, Kenney and Garant created and starred in Reno 911! (2003–09). Initially slated for Fox, the program later debuted on Comedy Central.
Lennon has appeared in dozens of TV shows, including The League, Childrens Hospital, Party Down, New Girl, How I Met Your Mother, Comedy Bang Bang, Don't Trust the B—- in Apartment 23, and appeared as Joey Tribbiani's blackjack dealing, "identical hand twin" on the Friends fifth-season finale ("The One In Vegas," Pts. I and II).
Lennon has appeared in dozens of films, including Bad Teacher, Memento, How To Lose A Guy In 10 Days, Transformers: Age of Extinction, and I Love You, Man, for which he and costar Paul Rudd were nominated for an MTV Movie Award for Best Kiss. He has appeared on Jimmy Kimmel Live!, The Tonight Show, The Daily Show, Late Night with Jimmy Fallon, and at 31, has the second-most number of appearances on The Late Late Show with Craig Ferguson.
Lennon appeared as a doctor in the Christopher Nolan films Memento (2000) and The Dark Knight Rises (2012).[3]
Lennon's voice acting work includes Kim Possible, Bob's Burgers, Archer and Planet Sheen, in which he played the character of Pinter. He plays Scribble in Tinkerbell and the Secret of the Wings and Tinkerbell and the Legend of the Neverbeast. He supplied the voice of Eddie the Shipboard Computer in the film version of The Hitchhiker's Guide to the Galaxy, and plays the voice of Fearless Leader in the 2014 Dream Works short film version of Rocky and Bullwinkle and he is the voice of Munk on Dawn of the Croods and the voice of Chief O'Hara in the upcoming Warner Brothers animated film: Batman: Return of the Caped Crusaders.
In 2008, Lennon started doing stand-up comedy, occasionally playing guitar and incorporating music. He has appeared on The Meltdown with Jonah and Kumail, John Oliver's New York Stand-Up Show, The Jeselnik Offensive, and The Benson Interruption. He was the guest on the first episode of The Nerdist Podcast, which was also recorded in his garage.
Lennon and Garant created and starred in a 2010 sitcom pilot for NBC called The Strip. In May that year it was announced that NBC had decided not to produce it as a series.
Lennon filled in as guest voice for the robot sidekick Geoff Peterson on the CBS show The Late Late Show with Craig Ferguson in November and December 2011.
Since its premiere in October 2013, Lennon has appeared 17 times on the late-night internet-based improv panel game show, @midnight (which he also produces), winning a total of seven times.[4]
In 2014, Lennon was cast as Felix Unger in the reboot television series The Odd Couple opposite Matthew Perry, who plays Oscar Madison. He also will star in Paramount Animation's Monster Trucks.
At the 2016 People's Choice Awards ceremony, he participated in an on-stage sketch parodying the recent gaffe by Steve Harvey at the Miss Universe 2015 pageant. 
Screenwriting
Lennon is a screenwriter and script doctor. Most of Lennon's screenplays are written in collaboration with partner Robert Ben Garant.[2] Their films have earned over $1.4 billion at the worldwide box office.[8]
Among Garant and Lennon's credits are the Night at the Museum films.
Lennon is the author of four of IFC's "50 Greatest Comedy Sketches of All Time".[9]
In August 2010, John Landgraf, president of FX Network, announced that his network had ordered a pilot episode for a new Garant/Lennon science fiction television comedy called USS Alabama, set 1000 years in the future, aboard a United Nations peacekeeping spaceship, the U.S.S. Alabama.[3]
Garant and Lennon released a book about writing for film called Writing Movies for Fun and Profit: How We Made a Billion Dollars at the Box Office and You Can Too! in 2011.[8]
In 2012, Garant and Lennon wrote a film version of Baywatch. They wrote The Machine, which is set to star Vin Diesel. Garant and Lennon wrote, directed and starred in the 2013 film Hell Baby starring Rob Corddry and Leslie Bibb. The film was produced by Darko Entertainment, and shot on location in New Orleans, Louisiana. Hell Baby premiered at the 2013 Sundance Film Festival.[3]
Did Adolf Hitler draw Disney characters?
The director of a Norwegian museum claimed to have discovered cartoons drawn by Adolf Hitler during the Second World War.
http://www.telegraph.co.uk/news/worldnews/1579629/Did-Adolf-Hitler-draw-Disney-characters.html
---
If you're familiar with my work over the past six years, you are in the know about my research on Kermit Roosevelt. If you're not briefly here, it is in a nutshell. (be sure to use the search engine on this site to find out more about this topic some of the search words you can use are noted in the tags attached to this story)
Kermit Roosevelt son of Teddy Roosevelt was a banker from Argentina. In fact, he was the head banker for that country, and you can still see the ties to that location today as I just outed the current president and made her step down. She is the sister of Columba Bush who is Jeb Bush's wife. This news comes after we find that the Bush family has bought one of the largest aquifers in Argentina and own a gigantic portion of land there as well. The deal that they used to get that land, of course, went through the president of Argentina, and you can imagine the insider trading information and favoritism that came along with it.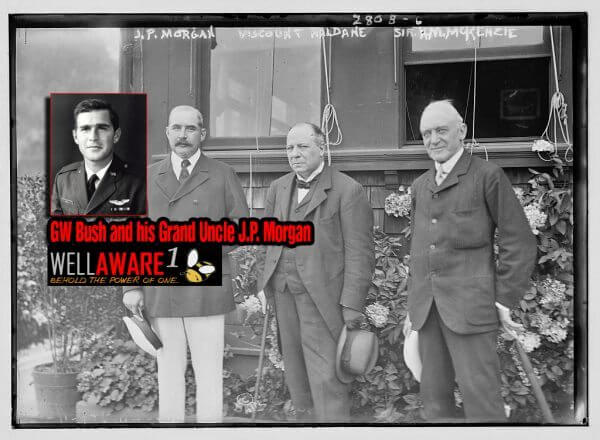 the following images come from numerous stories that are written over the past six years about this topic feel free to through the mall and make sure to use a search engine when looking for additional information on the site  since this topic is a very broad and massive part of the work that I've done.
just two days after releasing this information about Columba bushes sister she stepped down and was impeached.
Use this information to learn about the history of this country and you will see the bloodlines of the family that reach back to the Royals and encompass the publishing industry here in the United States  this is why you will never find anything of substance printed in a book or on the TV or on any form of news media because they are all owned by the big six who are owned by the royal families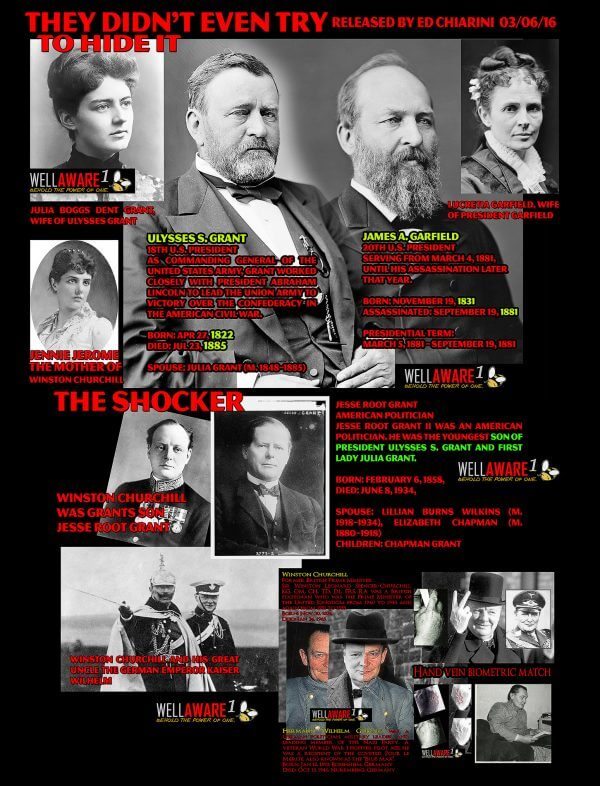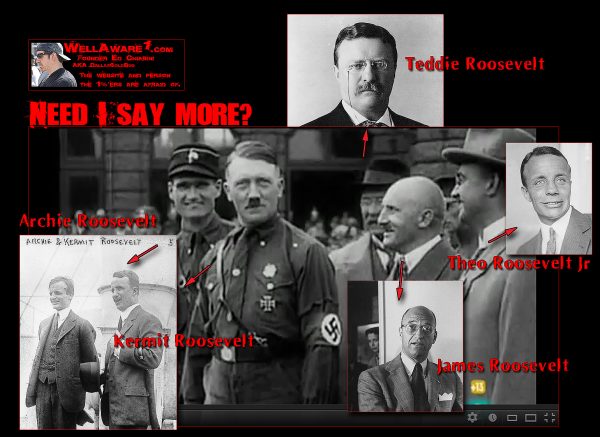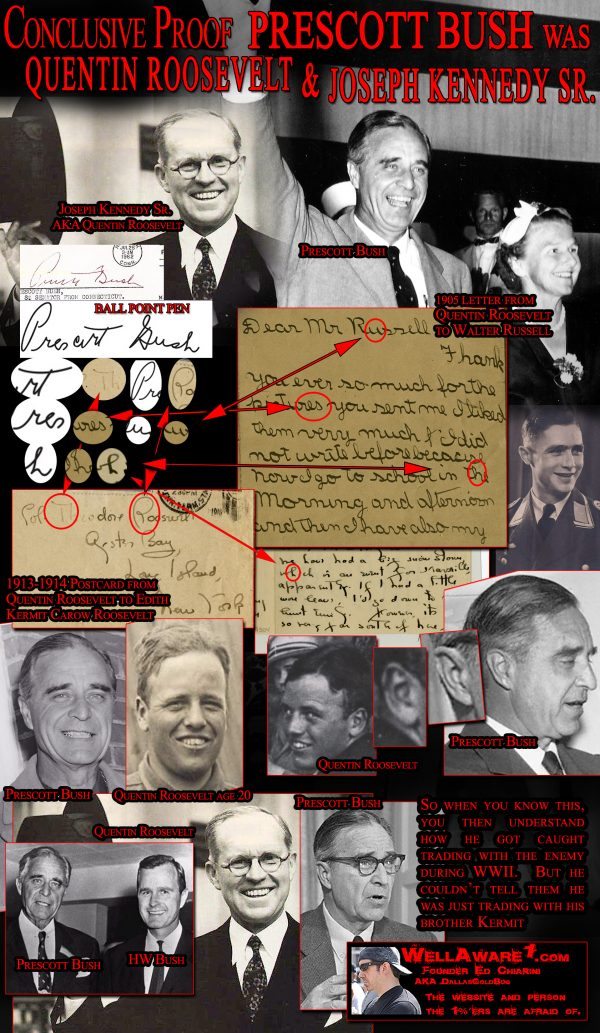 But of course that is what this family does, and they have been doing since Teddy Roosevelt put in place the laws to stop monopolies on the industry. Now you say well if you put laws in place to prevent the monopoly how are they monopolizing current markets? Simple for those that are in the know no for those that are in the know abide by the laws. So while the law affects those who are not the family of Teddy and efficiently caps their growth those that are in the know that are using pseudonyms to identify themselves and to hide the fact that they are related to the family can conduct business freely and therefore monopolize any industry they choose.
All you have to do is look back as far as the Teapot Dome scandal, and you will find the connection between Theo Roosevelt Junior who is Teddy's other son and Kermit's brother who was in charge of the land lease the Navy owned.   Instead of giving those contracts out to third-party corporations to manage the correct way, he gave them to corporations that had his family members running them. They got caught and nearly lost everything because of it.
You have to do some digging to find out Theo's involvement in that because it's something that they try to cover up since they are the ones that own the publishing industry they are the people who owned the media outlets, so you have to do some digging, but you'll find it.
So as Kermit being a banker and an American at best he decides to give up his American status and joins the British Army during World War II while at the same time his cousin FDR is our president his other cousin Winston Churchill as we see here has his connections to the Emperor of Germany Wilhelm the second and all these individuals I just spoke of  our blood relatives.  Let's not forget that James Roosevelt during World War II events played the role of Werner von Braun.  And we know that Werner signed a deal with Disney after the war to be a marketing person for them.
At the same time remember Nelson Rockefeller was in charge of the propaganda for the war and also in charge of the CIAA, which was the media and propaganda arm of the government at that time headed up by Disney himself. His job was to go to South America and to stop the influence of communism by the use of propaganda which he did, and this is where you see the connection to Argentina.
Disney, of course, is Hitler and is Kermit Roosevelt which I have said for the past six years. His sister played the role of Ava Braun.  Kermit's other two brothers Archibald Roosevelt has supposedly killed an airplane crash, but as you can see with the photographs of the accident it is staged and fake so what happened to Archie? He became known as Joseph P Kennedy senior also named Prescott Bush. Yes, that means he is the father of Joseph P Kennedy Junior who is really HW Bush. He is also the father of John Kennedy and that makes John Kennedy the brother of HW Bush. This is why you see HW Bush at the funeral for Pres. Ford making a comment and then smiling at someone in the front row about a crazed gun-toting assassin killed Kennedy he was looking at Kennedy himself who is really Jimmy Carter. If you think this is crazy, all you have to do is look at the spouse of each of these individuals, and you will see they all match.
By the use of biometric technologies, we can analyze the year the dorsal hand vein pattern the sibling and parental events as well as motive and opportunity to complete the evaluation of each of these individuals.  You will see that this family has been doing this for a very long time and we know their connections to the German Royals in photographs were Kermit and his father Teddy are with Emperor Wilhelm the second in the battlefields those photos are hardly available in the United States, but in Germany, they were quite accessible.
To support this evidence all you have to do is look at the brothers and their roles as the Nazis that surrounded Hitler the photographic evidence is clear that Winston Churchill was one of them. The rumors of him hiding in the bunker the entire time of the war are false. We can also conclude that this is fact by examining Hitler's Berg, which was his home.  Overlaying the images on top of Disney's home we can see that they are the same.  And just as a bonus during the sale of this house a few years ago I managed to grab some of the photographs that were being used to promote the sale. In one of those photographs we can still see the latticework on the windows that are consistent with the ones in the pictures of Hitler's home, but most of all we notice the German Royal crest inlaid in the window.
So if you're wondering if the war was fake no of course not it wasn't that makes this even more important that you understand the fact that the wars that we fight are manipulated and are not the results of real disputes between countries. The agreements that the people in charge have with the other nations in the conflict is purely a for-profit scheme.   The maintaining of the war as long as possible produces the most profits.  Therefore when you see the Bush family involved in the last Middle Eastern conflict that is still going on today you can understand how much the money they made from that fake staged event.
These people are all the relatives of the Royals of Germany who were kicked out of the country for being too warmongering where did they go to get kicked out well that's for you to find out because most of them I find are from the White House. This family has been manipulating your reality and affecting your lives as far back as the beginning of this country be sure to check back with the site to learn more.
Just to point out the fact that during these wars these individuals that are involved in a scam sat back and watched body bags come home to both countries involved and did nothing to stop it.  That in itself is the absolute epitome of evil and is one of the main reasons why I do what I do because I too was involved in the military as an airman in the Air Force. When I found out that the chain of command that goes up to the commander-in-chief are compromised with these individuals, you better believe I made a mission in my life to expose every single one of them to stop them from being able to put other people in harm's way for false reasons. Maybe that's the one thing that I learned while in the Air Force was the core mottos and those are:
Integrity first.  Service before self and excellence in all that you do.
Some things just take with you.
When in doubt Check the spouse, and you will find the truth they are trying to hide from you. So just chalk up another one for DallasGoldBug.  Soon you will see them cut and run.