The Official Bullshit
Italian police got lucky and got their man: Anis Amri, the most wanted person in Europe, was gunned down hundreds of kilometres from Berlin at a suburban railway station in Milan.
Amri, the main suspect in the devastating attack on the Breitscheidplatz Square, was killed after he shot at an Italian police officer during a routine patrol near the Sesto San Giovanni railway station in Piazza I Maggio in Milan just before 3am yesterday (1pm AEDT).
Amri yelled "Allahu Akbar" as he drew his gun and fired at the ­policeman, who was not seriously injured. A second officer at the scene shot and killed Amri.
The Reality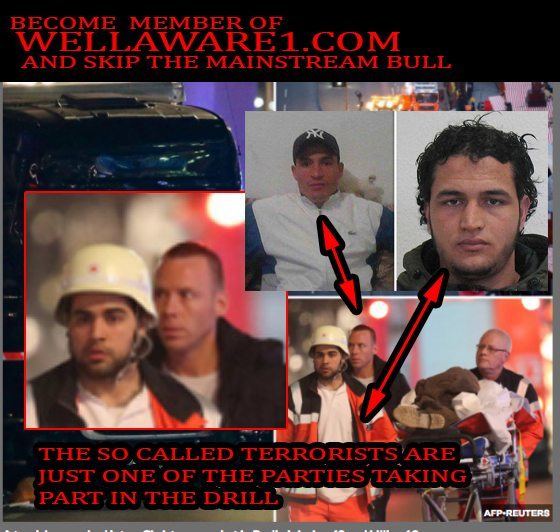 This image comes from CBS  of course.  See the BS  its a dummy.  Note the neck joint and the shoulder joint, as well as the color.  THATS A DUMMY.  So don't be a DUMMY and call them out on their lie.
If anyone tries to play a How Dare You Gambit, my friend knows one of the victims,  You can say, yes that might be true in TV land, but your friend's friend is an actor and a liar on top of that.
Do you realize what happens to a deer that gets hit by a moving vehicle?

And they want you to believe a semi hit a bunch of people but still looks like this?

Completely Laughable.