The Wilder the better.
Well, maybe not in this case. But you can pack up your SNL shrine to Gilda you have in your closet, and start making up for all the tears a large part of the country cried as they watched Steve Martin LIE is acting butt off as he announced her passing on SNL in 1989. Also keep in mind her AKA of Rhonda Weiss. Any relation to Dave Weiss from the Giffords event (Dr. LeMole get it THE MOLE)?
This page is continually being updated as I get time. There are several other SNL and Second City actors that have been identified and the artwork for them is being created. So check back often or you can sign up for any of the free services like http://www.watchthatpage.com/ that will notify you when updates have been made to this page.
Reference of the cast members can be found here
The focus must be Jennifer Greenberg Sexton
(AKA TINA FEY, SARAH PALIN. GABBY GIFFORDS, et al.)
Tracy Morgan is shilling out for the BROWN fake shooting.
Her boyfriend is the key to validating she is who I say she is.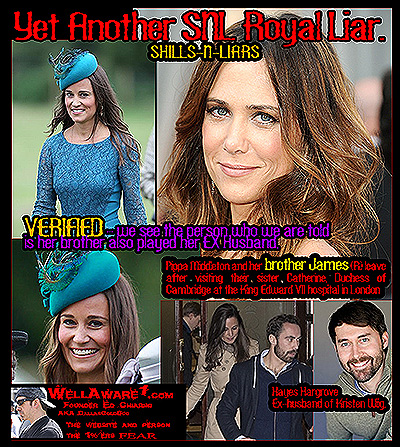 Ryan Dunn has ties to Jennifer Greenberg Sexton.
It appears that we have a problem. That problem stems from the Tucson, Arizona area, along with Chicago and New York, as being the hotbed for the actors that we see taking part in the events on TV that we believe are real but are not.
Many of these actors can be traced back to some common beginnings. Saturday Night Live, Mad TV, In Living Color, Second City, and The Compas Players. Many of them received their training at the iO Chicago improve theater that specialized in Long form Comedy. The type that is situational and does not have a set ending.
You can thank Del Close for training these individuals.
Del Close (March 9, 1934 – March 4, 1999) was an actor, improviser, writer, and teacher. Considered one of the premier influences on modern improvisational theater, Close had a prolific career, appearing in a number of films and television shows. He was a coauthors of the book Truth in Comedy, which outlines techniques now common to long-form improvisational theatre and describes the overall structure of "Harold" which remains a common frame for longer improvisational scenes. His favorite framework for comedic storytelling was the structures of Wagner's Ring Cycle.
Here are a list of his students and you tell me if that is not the same list of individuals you will find on this site playing these games and creating the fake news that is corrupting your perception of reality.
These individuals make up and have made up the names in comedy you see on the prime time shows like 30 Rock and others. They all know each other and many of them are relatives. They all take great pride in the fact that they can fool you into believing they are who they are playing on the screen, and the more they can do it, and be in your face about it, the more their peers give them credit. Names like Chris Farley come to mind as I have recently located him and caught him trying to break his way into the "Britain Got Talent" show. We also see Jack Black as a finalist in this seasons xFactor. One who tried out but didn't get past the first round was Alex Borstein, who you might know as Mrs. Swan from SNL.
These actors are hired to play a part that is usually over the top, and it's to make sure the show has something of interest that will keep you tuning in each episode, just in case the real contestants fail to deliver anything worth promoting.
But the public has no idea who these actors are, as they are blind to the obvious, and even when they are told BY THE CONTESTANT themselves (as was the case with last years American Idol contestant Sanjaya) they still cant understand why.

There is no WHY from the actors perspective other than work, or they are obligated by contract to be on call to be the studio's slave. People need to understand that Hollywood doesn't not function on a linear time line as you and me from point A to B they don't exist so stop trying to put the character you see on the screen into a format of reality when they are as real as Mickey Mouse.
Here are just a few of the SNL and other show cast members playing their role in the perception management of your world. Make a not that some of them are Royalty
The Voice of the Enemy
She needs to be deported back to Canada and push her lies somewhere else. Either that or she should be treated as a domestic terrorist and tried for treasonous acts, since the definition of Homeland Security of a terrorists is someone who uses, or threatens the use of violence, to push a political agenda. It's a simple as that.
And it turns out she is the mother of SNL cast member
Seth Meyers
Steve Martin CIA
You can clearly see the prosthetic appliances add to his face to create the character. Hardly any change to the hair was needed to build this illusion.
Paul Ryan Todd Palin et al.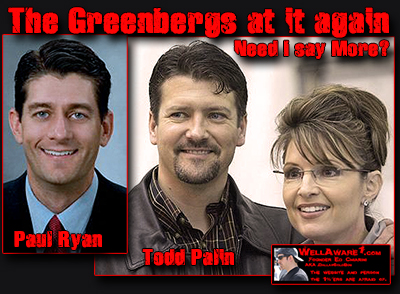 More attempts to get your money
Henry Winkler is Sirhan Sirhan et al.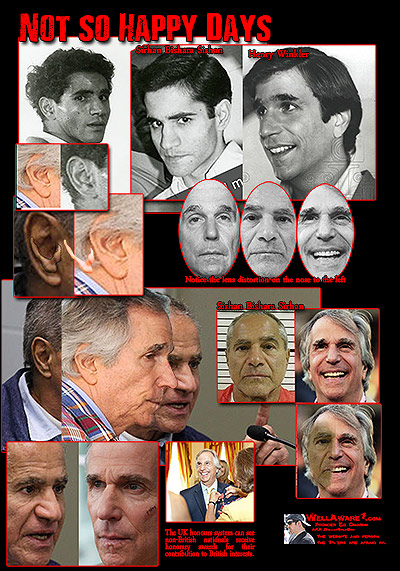 WHEN IN DOUBT CHECK THE SPOUSE…
This image is on many levels not to mention that it would make Winkler under 5′ tall if it were accurate.
Like Father Like Son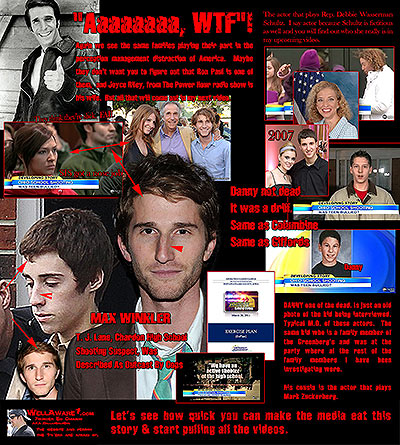 Chevy Chase is Jay Rockefeller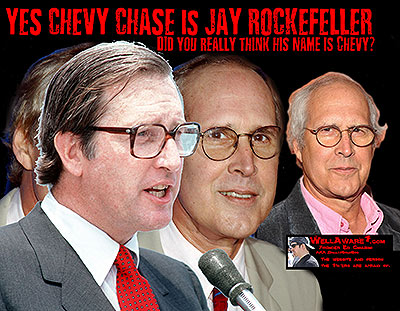 John Ritter is Michael Mckean's Brother
And is the son of Nelson Rockefeller (AKA Tex Ritter who is the father os Jay Rockefeller (AKA Chevy Chase) So Chevy Chase and John Ritter are brothers.
They are sharing a sister as the spouse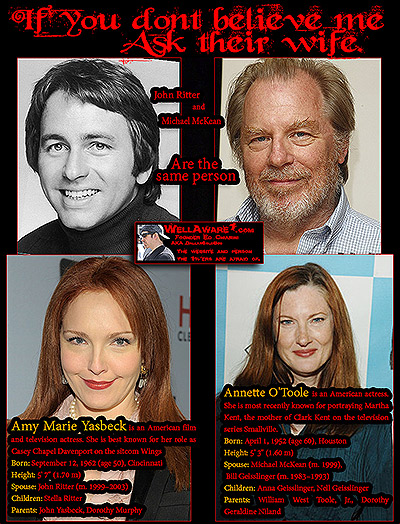 And there's your proof
Keith Oberman is Ambassador Cretz et al.
Or its  Horatio Sanz
Penelope Cruz playing the role of activist

John Cleese is Prime Minister of Spain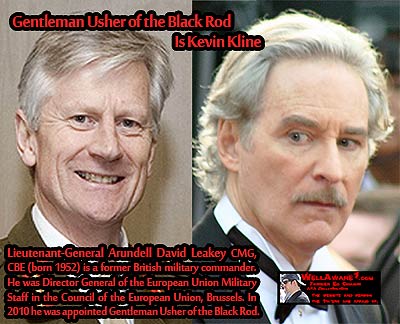 I called and left a message. You can clearly tell its Steven by his voice.
Please select the amount then click the "Support Wellaware1" button to be taken to PayPal's secure web page. You do not need a PayPal account to use this method.

Comments
Remember the content you see here is from my personal investigations. You would not see this information anywhere else unless they got it from here. We operate from the funds that like-minded individuals send us; you do not see ads on my site or any loyalty to a corporate or business sponsor. We do not play favorites to political parties, religions, race, organization, or country. Corruption is corruption no matter who or what is hides behind. Its my job to hunt it down and flush it out for the people to hold accountable.
Candy NOT DEAD
And her sister, who I had my dealings with in Arizona.
John Belushi lives
The business of creating legends is one they have used to cash in on those who are unaware of their scam. I'll bet the person that paid $1000 for some signed merchandise that this fool probably signed last week will be slightly upset with those LICENSED distributors of his goods. Funny I thought you needed the person to sign off on the licensing of their name. OH YEAH, that was in the case of a real person. Stupid me should have known that the name John Belushi is not owned by the actor, and is owned by those that created it (the studio) so in this case they don't need him to sign off on it because they own the name. (That should be your clue as to how this game works, since you cannot copyright a person without their permission, and if they were dead you cant get a signature so you cannot be a licensed seller of merchandise that has that persons likeness on it) Selling an autograph is different but selling merchandise is a product, and needs to have permission from the person.
Which brings me to another pseudonym that need to be exposed…
The Jimi
Like father like son.
When in doubt check the spouse. Is becomming thecatch phrase, as it is how you catch these long term actors in their roles that are typically used to create legends once they kill off the persona. See the making music legends page.
SNL Comedian Sniper Academy
The latest scandal is a lie. I will be exposing the rest of the cast and crew shortly but wanted to at least post this one so we can put a stop to their little exit plan for some of the main actors, like Hilary.
Roseanne Arnold is Victoria Jackson from SNL
Listen for yourself
Acting their way to the top
Ryan Dunn is Zach Galifanakis et al.
Here he is flipping me off at the Occupy Dallas Protest.
Will Cardon is Daniel Smith
Immediately after I published this he pulled out of his bid for Arizona Senator
Vincent D'onofrio is John Hinkley
Handwriting Analysis Results
Shortly after releasing the information about Steve being Alice cooper they promptly removed him from his role at that time as playing the part of Brett McGurk
Eric Idol is Tiny Tim et al.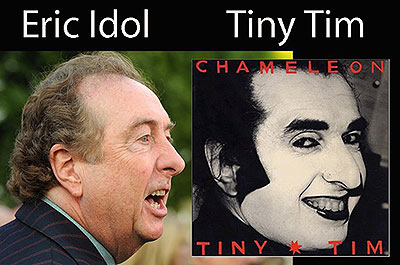 Related Posts