The issue of actors playing roles as elected officials while using stage names or pseudonyms to disguise their known alternative persona is a global problem.  I would be willing to say that every UN affiliated nation is infiltrated, and possibly corrupted from the very start with these scum actors.  There might be more in other nations that are non-English speaking, but unfortunately, I am limited to the politics of the US and occasionally will pick up on a few of the actors when I see foreign correspondence broadcasts.  We here in the US are very limited to the goings on outside of our borders.  This, unfortunately, is not by the choice of the people but is a fundamental design to make it easy for the powers that be to repackage their playbook, and use it in other countries.  People are people all the world over so to think this kind of think is not happening in your country would be a very naive position to take.
In yet another fan of Bill and Hillary, we have the actor also known as Markie Post (spouse is a match as well) who is also playing the role Julie Bishop the first Australian female Foreign Minister.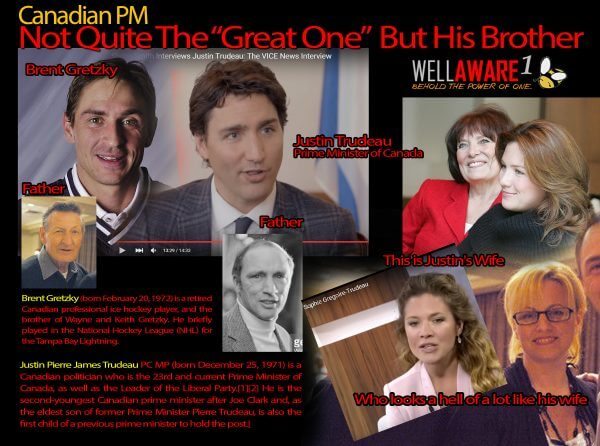 And in Canada, we have once again their Prime Minister Justin Trudeau being played by Brent Gretzky.   Gretzky is the brother of the great one. Wayne Gretzky.  Just look at the father, and of course, the spouse they are a match.
You think it's just a coincidence that this happened this way?  Fat Chance my friend. It's all just part of the script.
Canada is a hot spot for this crap.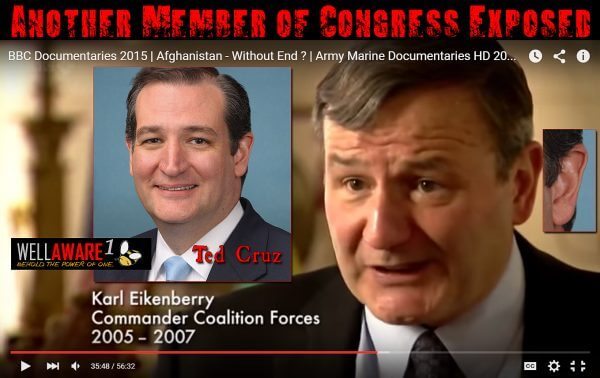 Another Canadian, and this one's even running for US President
And some of them travel back and forth. This one was, of course, for Margaret Thatcher's funeral. If you know the research that I have done. You know that Margaret Thatcher is HW's sister, and that would be GW's aunt so there is no way that they would miss that funeral even though Obama at the time said no US representatives were in attendance.
And as I mentioned before, this problem stems back far before this country's beginning. But we can see documented at least from the start of the US. The forefathers were compromised.
The UN seems to be the breeding ground for many of these actors to get in on the ground level and worked away into the particular country's government. When you think about it the land where the headquarters is located, New York,  is the meeting place for the UN Council. Why would you pick a location that would require all but the three representatives (U.S. Canadian, and Mexican Reps) to travel overseas for their meetings?  Wouldn't you choose a place that was more centralized to the majority of the members?    Well, that would make sense. But, of course, all the actors are here in New York, and that means they couldn't get other acting roles.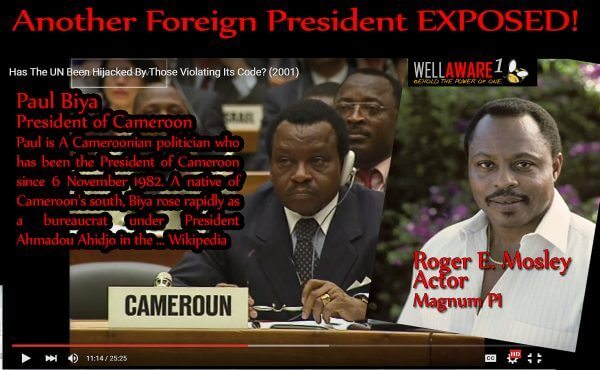 Just one more actor at the UN
And this is just the tip of the iceberg.  If you know my work, I've researched over 5700 individuals playing this game on humanity.