Oh please.  If you can't see how amateurish this crap is you really need to get your eyes checked.
Uber Driver Jason Brian Dalton Charged With 6 Counts of Murder, Denied Bail in Kalamazoo Shooting
The Uber driver arrested for the deadly Kalamazoo, Michigan, killing spree was charged Monday with six counts of murder and ordered held without bail.
Prosecuting attorney Jeff Getting said Jason Brian Dalton "admitted his involvement" in the killings and was found with what appears to be the murder weapon. But the 45-year-old suspect kept quiet during his brief hearing.
My comments –
AT THIS POINT, there would be a mistrial for juror poisoning, and to discuss details of a crime before a trial would be grounds for misconduct by the DA. God forbid they said something that causes evidence not to be admissible, and then the city would be responsible and held accountable in the WRONGFUL DEATH SUITS that would then be filed by the families of those claimed murdered. WHAT A JOKE. No lawyer in the face of the planet WHEN DEALING WITH A CASE THAT INVOLVED PEOPLE BEING KILLED would make comments as per the details of the investigation before justice was meted. I'm sorry, I have no comment per this case due to it still pending a judge's decision. No questions at this time, please. THAT would be what you would hear if the case were real.

PLEASE PEOPLE WAKE UP AND REALIZE IT'S ALL FAKE. Everyone needs to freeze, then take a step back and realize you misplaced your common sense and find it fast.

The actor in this is Shane Smith, the founder of Vine.com. I was introduced to him back in around 1988 at a JFK symposium in Dallas, but he called himself Keith. Later I find out he also plays the person calling himself the son of James Reeves (cousin of Jim Reeves) But in reality, I believe his last name is Ritter.
Love how facebook makes my image unavailable?  I didn't set it to do that they did.
So let me break it all down for you. Since you see Shane playing the role of the villain. What did I tell you to look for in these fake stories? Product placement. Well, in this case, you have Shane that owns Vice.com Vice.com is making deals with Viacom.com Viacom.com is one of the big six media conglomerates that is owned by National Amusements, WHICH IS OWNED BY SUMNER REDSTONE. He is your head man on this story. He is funding it, and you will see only products and actors that are loyal to his brands in this story.
Sumner's father
Redstone was born in Boston.[2] In 1940, he changed his surname from "Rothstein" to "Redstone."[3] He started a trucking firm as a young man and then he worked as an usher at the Scollay Square Olympia theater before starting the Boston branch of the Latin Quarter nightclub. Thereafter he founded the movie theater ownership company Northeast Theater Corporation[2] which became National Amusements, Inc. At the time of his death, National Amusements owned over 400 theaters across the USA.[4]
He was married to the former Belle Ostrovsky; they had two sons, Edward S. Redstone and Sumner M. Redstone.[4] His son, Sumner Redstone, grew National Amusements into one of the largest media conglomerates in the United States, owning one of the three broadcast networks CBS Corporation, the cable television and content provider Viacom (which includes MTV Networks and BET), and the movie studio Paramount Pictures. In addition, they are equal partners in MovieTickets.com.
You can catch shane playing his role in the Oregon shooting along with the other punk actor Christian Tremaure
So if I'm so mistaken then why would he create a fake Facebook account  Andrew Hall, so that he could harass me?
The second I saw this person drawing attention to himself on my Facebook page I instantly recognized him and his poor goofy actor face trying to look like anyone but himself.  FAIL.  You might recognize him from the movie "The Child" by the way.
Lets not forget I caught him at the Dallas Gun Rally with all the family members including Michael Greenberg.

Don't forget who else was there as well.  Uncle Warren
and cousin Tony "Anthony De Rothschild"  Greenberg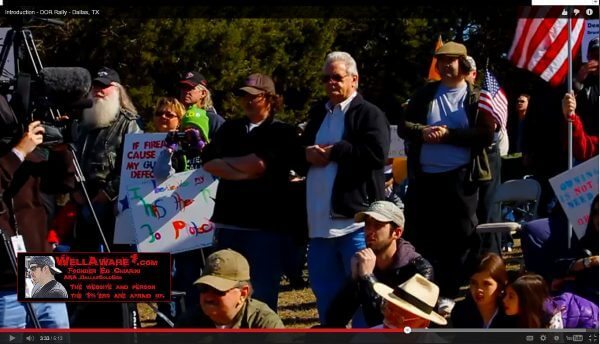 You remember Michael from the Boston Bombing HOAX right?
Or from the Alex Jones Show.
Let me remind you that HE AND HIS MOTHER played roles in the Syrian Gas attack, in an attempt to get us to go to war with Syria.  I quickly jumped on that and released the video that just two hours after I released it Obama said his advisors advised him to allow the Senate to vote if we should go to war or not.  When just hours before he was so dead set on bringing this country into another conflict.
Here's the kicker.  This kids cousin ARDEN WOHL, played the role of Nurse Nieria.  The so called nurse that witnesses Saddam Hussein's elite guards taking baby's out of incubators and leaving them die on the ground.  ALL A MADE UP STORY TO GET US INTO THE GULF WAR.  SO he is just following in his family's acting path.
Remember his mother is the one that was trying to get him to fake cancer like she did so they can get presents.
THAT'S HER VIDEO SHE PUT ON YOUTUBE.
Playing his role in the Giffords shooting.  AGAIN all BS
He also plays the friend to the latest terrorist shooting
Related Posts