From the JFK Assassination, Watergate, Bay of pigs, to 9/11, Hunts have played roles and are still doing so to this day.
I knew Larry Howard quite well.  Each year Robert Groden and myself would travel doing lectures and book signings while High Treason and The Killing of a President (the two books he wrote and I was the medical illustrator) were popular.  We would always stop in to see Larry at the Conspiracy museum located at the West End of Dallas Texas.  You were always sure to find someone there that was either an author on the topic of the JFK assassination or someone associated with that event would always be close by.
When you walked into Larry's office, the one thing that you noticed was the enormous amount of autographed photographs on the wall that included Larry shaking hands with every celebrity known to man.
It was no surprise for me when I finally figured out who Larry was, and his true connection to the JFK Assassination.  As Jim Marrs recently said, that event was the Trillion Dollar event.  He should know, he's made a good percentage of that trillion dollars for himself.  Seeing that Larry was the owner of the conspiracy museum it should be no surprise to find out that his family member Conover Hunt was the curator of the 6th floor museum competition.
So they create the event, then provide the business afterwards that profit from their lies and take those funds and reinvest them in future events to continue the cycle over and over.
Another JFK researcher I knew well and just so happens to be a King, and the person they claim shot MLK jr.  Is Jack WHite. No wonder he asked us if we wanted to do an MLK Jr book with him.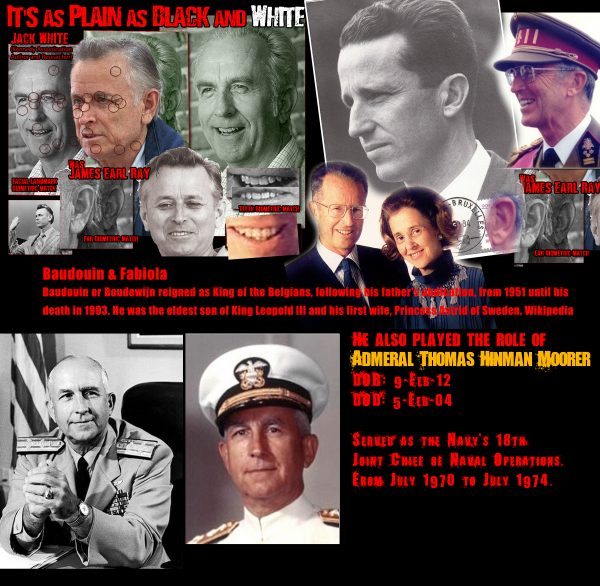 I will be complete without my latest JFK documentary soon.  Your help in funding the project is greatly appreciated and a can be done through gofundme.com.
If you are unfamiliar with my previous work you can view those documentaries here.
Other events E Howard Hunt was involved in.
Related Posts