Straight from the DHS web site.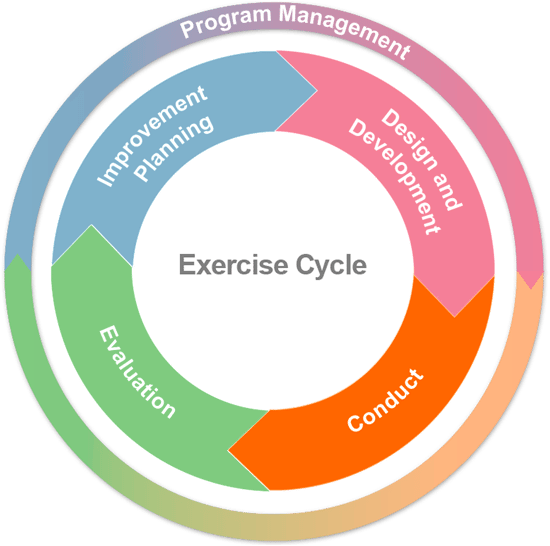 https://hseep.preptoolkit.org/ExConduct.html
Exercise conduct involves activities essential to conducting exercises such as preparing for exercise play, managing exercise play, and conducting immediate exercise wrap-up activities. Throughout these efforts, the engagement of elected and appointed officials by practitioners will ensure that the exercise is addressing the guidance and intent of officials.