Aug 18, 2016
SAN DIEGO – B.A. was back. After a scary night in which the Cardinals coach had to be hospitalized for a bout of diverticulitis – an infection in his colon – Bruce Arians returned to the team hotel Wednesday morning and returned to the practice field in the afternoon when the Cards had a second workout with the San Diego Chargers. Arians briefly met with the...
Jan 26, 2016
So why would I be bringing this up when there is obviously more talented individuals to be exposing since there's a presidential election coming up?  This one perfectly demonstrates what I am talking about when it comes to how the conglomerate protects the company by hiring a CEO.  Employing this type of person to head up the company is a way of building in a scapegoat in case there is a problem.,  They can take the hired frontman and put him out in the spotlight, and fake punish him, then fire them.
Jan 2, 2016
As I mentioned before in the first part of this exposure, this was a personal one for me.  A very special friend of mine suffers from a condition that requires her to take blood-thinning medication for the rest of her life.  Pradaxa, a blood thinning drug that the FDA is investigating for possibly causing serious, possibly fatal bleeding.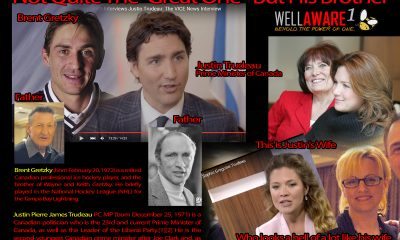 Nov 15, 2015
Some might ask, "why does it matter?" So what if he's Brent Gretzky, brother of the famous Wayne Gretzky? Well, it means 1. he's lying to you about who he is to his constituents. 2. Do you think it's just a coincidence he is your Prime Minister, or is it more like he was chosen not by the voters of your country but hand selected by the media conglomerates that control the people of this planet?
Sep 6, 2015
This is the official authorized archive & backup channel for the work of Ed Chiarini, Jr. He presents biometric comparisons of people in public counterfeit roles using pseudonyms. Comments and feedback must be sent directly to him. Go to http://wellaware1.com, become a member, and learn the truth. Website: http://WellAware1.com eMail:...
May 13, 2015
James "Jim" Thomas Tague (October 17, 1936 – February 28, 2014) was a witness to the assassination of U.S. President John F. Kennedy in Dallas, Texas, on November 22, 1963.[1] Tague received a minor wound to his right cheek immediately prior to the assassination, caused by tiny pieces of concrete debris from a street curb that was struck by a bullet...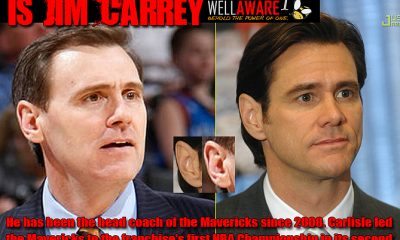 Apr 27, 2015
Who doesn't love Jim Carrey?  From rags to riches.  From living in a car to becoming arguably the greatest star in Hollywood.  A Canadian icon.  An inspiration to countless millions.  A seething cauldron of talent like no other.  The man with the divine spark of physical comedy that made the world rock with laughter. Or so the story goes.  I had hoped...