There is no one on this planet that has solved as many mysteries and debunked as many historical events then I have.  You name the event in the comments, and I'll tell you who I found running that show.  Everything from the JFK Assassination to Columbine, Hitler, to Hillary, you name it I can say who is the actor behind the mask and who is pulling their strings.
This latest attempt to waste your time some by the producers of the staged events themselves.  The Huffington post which we all know I out the owner as an Alred, Greenberg, Kaplan family member.  So, of course, they would offer @25 K to the person who could do the impossible I'm just surprise they didn't make it a million since they know no one can collect it.
Gloria is also an Ariana Huffington's Mother
This is a trick.  Since these events are not false flags due to no one getting hurt or injured, they fall under the HOAX category.   So you might think you have all the proof in the world, especially if you have seen my site, but you will never see any money because they that are offering the money are part of the scam and know the productions they take part in producing are HOAX and drills that are created with grant money in the context of the DHS HSEEP program.
$25,000 REWARD FOR INFORMATION LEADING TO EXPOSURE OF FALSE FLAG AT ORLANDO
http://www.washingtonsblog.com/2016/06/58403.html
To date, I have turned into information that proves HOLLY BOBO was not a missing person, and again it was a HOAX that event offered $500,000 for information that would lead to an arrest in the case.  Well, of course, you will never get an arrest because the event didn't happen.
I also solved an alleged murder at an atm in Los Angeles that offered $50K for information that led to an arrest.  But you see the pattern since that event as well was a staged HOAX there will never be an arrest for murder because no murder ever took place.
I have totaled over $700K  that should be paid to me for solving numerous cases, but like I said the reward money is all FAKE.  Unless a lawyer wants to represent me and force them to give up the money because they are actually taking part in a fraud since I took on debt trying to figure out those events and come to find out those offering the money are the ones behind the HOAX.  That should be something a lawyer could press the issue as being false advertising.
Here are just s small sampling of my work.  To date I have investigated over 7000 people and events that are all related to the conditioning of your perception of reality.  It's time to become wellaware and take your lives back.
ORLANDO HOAX
Giffords HOAX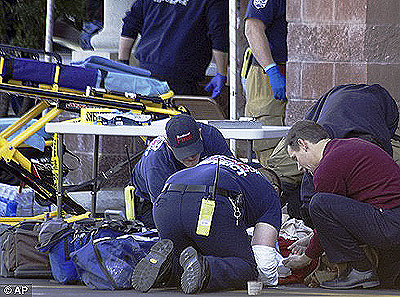 Above is a controller for the drill reading off the index cards telling the participants the details they need to complete their tasks.
Now it was a thrill when you see the employees of the production company used by Pima County Sheriff to produce their commercials at the shooting scene and monitoring the perimeter.
Note her hair style and you will see her in the company photos which is taken from the Pima county sheriffs dupniks annual awards booklet that you can download from their site.
Let's bring refreshments in for everyone while the police investigate murder scenes.  Yeah RIGHT!
True Crime (are all fake)
There are No 48 hours or Dateline murder mysteries that are real.  Could you imagine the damage they would cause a person how lost a relative in a tragedy who would have to relive that horrible event over and over every time they turned on the tv.  The networks would get SUED
Pepper Spray HOAX
FAKE NEWS EVENTS
SANDY HOOK FAKERS AND MARTIAL LAW LIE
MORE LAWS PASSED FROM THE FAKE EVENTS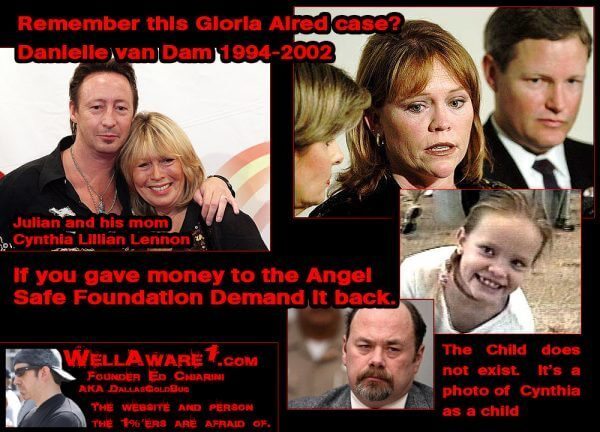 I'VE EVEN MADE POPE'S CUT AND RUN
  LIARS THAT SCARED THE NATION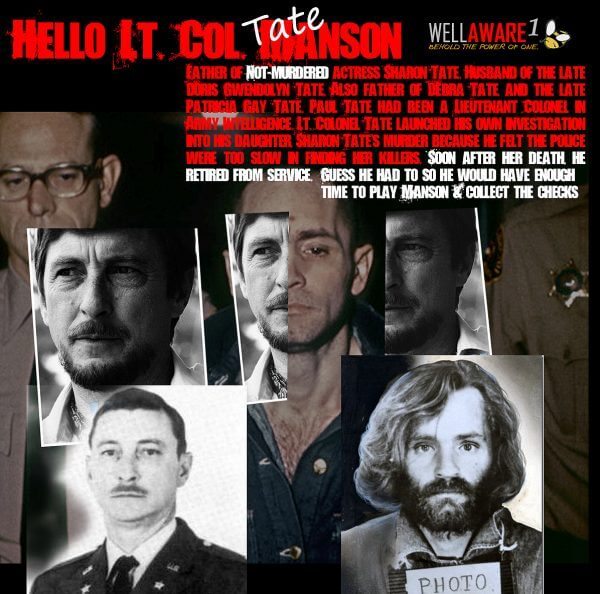 We see here that the artist known as Leon Greenberg played the role of David Berkowitz, the Son of Sam murder. Leon can also be seen in the movie being there with Peter Sellers playing the role of a pallbearer at the end of the film with the line referring to them having to select a new president. Leon is a Greenberg family member, and we see him pictured next to Jennifer Greenberg Sexton, who also is known as Tina Fey
MORE GLORIA ALLRED BS  (SHE REPRESENTED AMBER FRY IN HER FICTITIOUS LAWSUIT)
INSURANCE PROVIDERS CEO FRAUDS
SCRIPTED AND FICTITIOUS BOOGIE MEN.
MORE SANDY HOOK AND DISNEY HOOKERS
THEN YOU SEE HIM ON ALEX JONES SHOW PLAYING THE GOOD GUY
WHEN IN FACT HE IS A DOMESTIC TERRORIST
THE ACCOUNT HE TRIED TO GET INTO MY FB FRIENDS LIST WITH.
HIM AS A CHILD FAKING BEING GASSED IN A SYRIAN ATTACK
COLUMBINE BULLSH*T
Dan Aykroyd playing a role as David Wheeler at the Sandy Hook event
Jamie FOX at 9/11
7/7 BOMBING HOAX
FAKE TERRORISTS AND ROYALS
THE TAX DOLLAR MONEY PIT
FOREIGN LEADERS AS WELL ALL PART OF THE SHOW
DALLAS COUNTY TAX DOLLARS DISAPPEAR INTO FAKE PROGRAMS
ALL WHILE THEY CREATE FAKE LEGENDS SO THEY CAN SUCK MORE MONEY OUT OF YOU
MORE FAKE MONEY MAKING SCAMMERS
OVER $700,000 was donated to the fictional family for this one
I could go one and on for the rest of my life showing you event after event full of the same actors all liked to each other by blood and believe in a common core that is to never let the public know about the lie and never admit you are part of it.